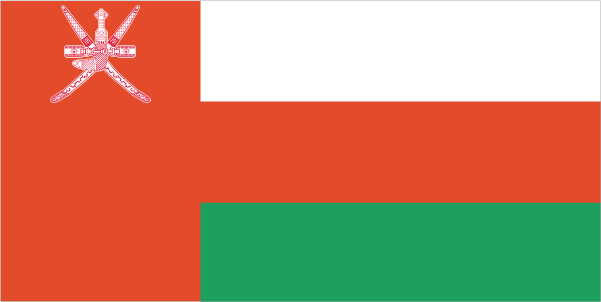 Fact: The Sultanate of Oman like many Arab states is a producer of natural resources however Oman is also a big exporter of fresh products. Dates are staple to the Omani diet and ritual in hospitality. Business is always conducted formally and in a courteous manner.
Looking for insight into Omani culture? Then you are in the right place.
We are specialists in cultural awareness training, Oman or any other country.
+10 years of designing and delivering cultural awareness training courses has given us great experience and insight into the needs of our clients and how best to help them.
Who are the courses for?
In short, anyone who has an interest in understanding more about Oman, it's culture and people.
You may be moving to Oman for work, you may be a consultant that travels there for short-term work or you might be a business owner wanting to export to Oman. We tailor courses accordingly, depending on what you need and what insight you wish to glean.
CASE STUDY - WORKING WITH OMANIS

Our client works within conservation and had won the contract for some work in Oman which required their staff to visit and work there for the next 3 years. Prior to sending anyone they wanted their staff to all attend a cultural awareness workshop.

We designed and delivered a training course that not only looked at some of the dos and dont's of working in Oman but also an overview of the Omani approach to the environment.
What do our Oman courses cover?
As outlined above, we dont have off-the-shelf type courses.
We take the time and effort to understand who our client is, what they need and how best to go about delivering the course. As a result, every Oman course will be slightly different.
Below are some of the key areas we tend to cover:
Omani Culture (Overview)
History, Language, Politics & Economy
Social values, customs & traditions
How culture impacts business
How to break stereotypes and misconceptions
Islam in Oman - Ibadis
Communicating with Omanis
Building trust & relationships
Communication both verbal & non verbal
Social protocol
Saving face and honour
Doing Business in Oman
Omani business etiquette
Business meetings
Presenting to a Omani audience
Negotiation process and business tact
Cross cultural analysis of business practices
Relocating to Oman (expat relocation)
Expatriate group training
Spouse & family training
Pre departure & Post arrival training
Dealing with culture shock
Who are our trainers?
Our cultural awareness courses about Oman are delivered by trainers with first-hand experience of living and working in Oman.
As well as country experience, they also come with industry and business-specific knowledge in areas such as management, marketing, oil & gas, etc.
How long are the courses?
Courses run on a 1/2 day, 1 day or 2 day basis. Customised timescales are available.
Online Training
If you would like an online course please refer to our generic course on Middle East culture which covers Oman.