Canada Cultural Awareness Training
---

---
Our engaging cultural training webinars are the perfect way to equip professionals with the knowledge needed to successfully collaborate with Canadians.
Get expert help, tips and advice on how to navigate Canadian business culture.
---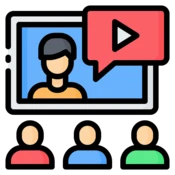 Let's Get Started on Your Webinar!
Want us to get started on developing a cultural training webinar for your team?
It's all very easy.
First step is to let us know what you need, who for and why.
Please complete the contact form at the bottom…or you can hop over to the contact page.
---
How Does Cultural Training Help?
Through learning about Canadian culture and in particular, Canadian business culture, learners will:
Adapt

to the Canadian communication style

Avoid

common cultural faux pas

Present

themselves positively

Manage

work challenges with confidence

Develop

trusting professional relationships
---
What's Covered in the Canada Training?
Sometimes 'off the shelf' training fails to meet the unique needs of learners.

That's why our webinars are customised with the needs of the organisation and the objectives of our learners shaping the agenda.

Our experts carry out a needs' analysis prior to the training, ensuring its contents, style and delivery are in line with expectations and requirements.

Here is an example of what a webinar can look like in terms of agenda, topics and flow.
2. Communicating with Canadians

3. Working with Canadians

4. Working Virtually with Canadians
5. Making a Good Impression with Canadians
Multiculturalism and linguistic diversity in Canada / Canadian cultural values and customs / Canada's place in the world

The communication style in Canada / Typical communication challenges experienced by foreigners / Tips and techniques to bridge potential communication differences / Giving and receiving feedback
Canadian meeting etiquette / Presenting with impact to a Canadian audience / Understanding and navigating workplace egalitarianism / Negotiating with Canadian counterparts / Influencing decisions and optimising positive outcomes / Dealing with potential conflict

Strategies for effective communication across webinar, teleconference, email, and telephone / Tip and techniques to drive positive remote relationships with Canadian colleagues / Managing remote teams in Canada

Techniques to ensure learners make a good impression / Addressing Canadians appropriately / Dining, events, food and hospitality etiquette / Manners and taboos
---
---
FAQs - Online Cultural Training Webinars
Here some quick answers to some common questions asked about our Canada training webinars.
1. Who are the webinars for?

Literally anyone who works with Canadians in any capacity. They are ideal for organisations that already do business in Canada or those looking to better understand Canada prior to venturing in.

Learners can be at any level and no prior training or qualifications are needed.
2. How many people can we have on a webinar?
How long is a piece of string? Clearly, the fewer learners, the more intimate the learning environment. However, we can accommodate large numbers too. You decide the learner numbers and we'll suggest a way to give them the best possible learning experience.
3. Can we have a recording?
Absolutely. You will receive an MP4 recording of your webinar once the training has concluded. You can then share this to train other people in your organisation. We can also not record the webinar if that's what you prefer.

We can even go one step further and incorporate the webinar file into an eLearning course for you with additional content, quizzes and/or case studies.

Learn more about our Custom eLearning Courses.
4. What can teach us about Canadian culture?

Our experts can pretty much focus on whatever aspects of Canadian culture that you like, whether these are about business or society in general. It really depends on who you are and the context you're working in.

5. Who are your experts?

Our training webinars are designed, developed and delivered by professional business trainers and coaches with a thorough personal and professional knowledge of Canada, its culture and people.
6. Do you cover any other countries?
Indeed, we can cover most countries in the world but our main areas of focus are:
Brazil
China
France
India
Indonesia
Iran
Ireland
Italy
Japan
Malaysia
Middle East
Saudi Arabia
South Korea
Thailand
UAE
UK
USA
Vietnam
---