Cultured Training Courses Delivered Across the Globe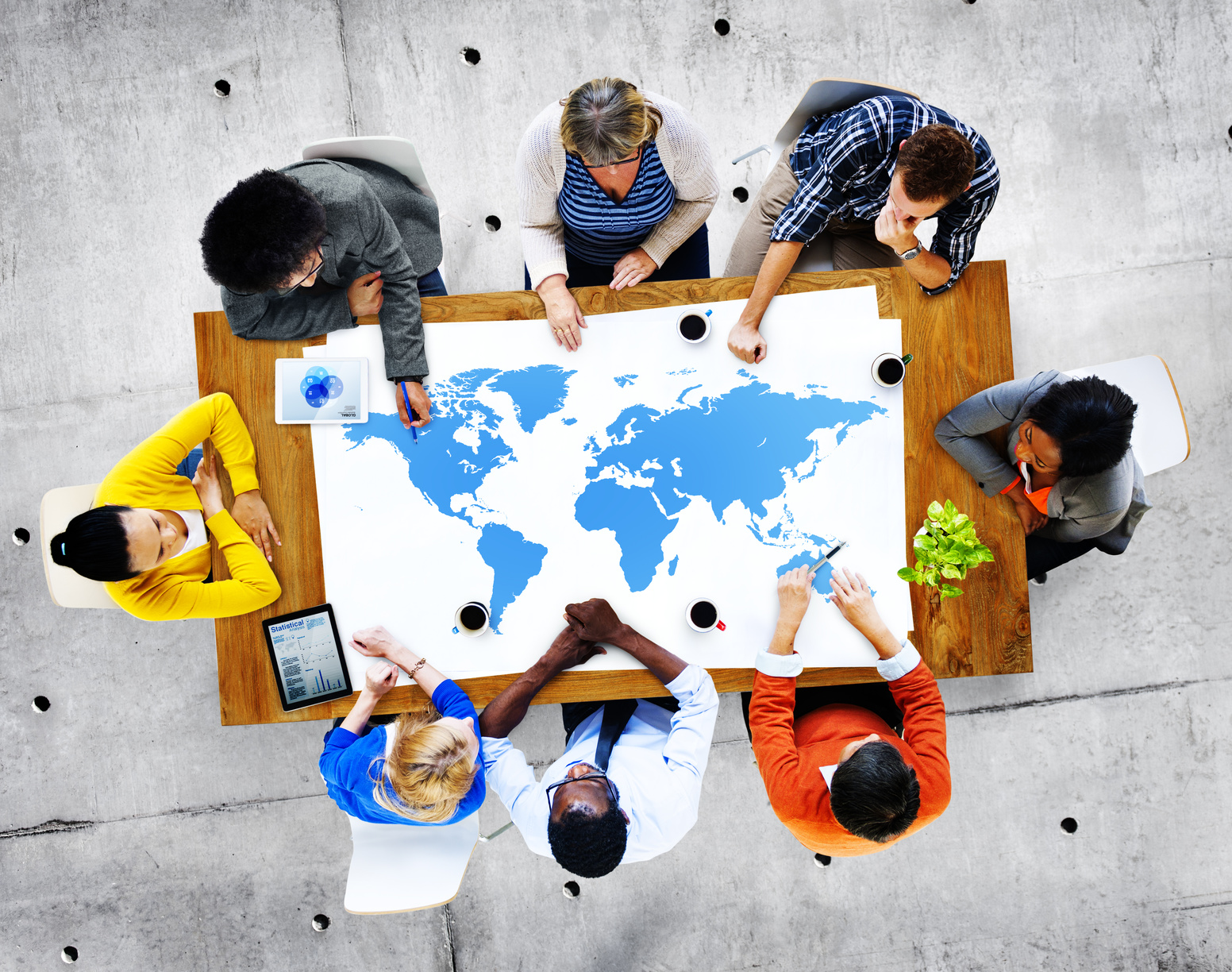 As an international training company we are very niche.
Firstly, we are very focused in terms of what we do. We are passionate about people, business and culture - we only give our energy to training courses that have an international, intercultural, cross-cultural, multicultural, diversity or global business skills angle.
Secondly, we follow a particular training approach that places emphasis on self-reflection, re-education and emotional insight - although challenging, this produces real results in both people and organisations.
If you are looking for an innovative partner with a solid background in training courses concerning working internationally and cross-culturally, then you can stop looking.
We deliver training across the globe, with experience in +75 countries, meaning no matter where you are, we are able to help.
Which training course for you?
We build all our courses according to our client's needs. One size does not fit all.

If you have a particular training objective in mind, most of the courses we deliver are bespoke so simply contact us to discuss what you need. From there we can advise on potential content, format, pricing, etc. tailored specifically for you.
All our courses fall under the main umbrella of "global business skills training". We then break these down into six different training areas, namely:
Explore our training further or simply contact us to discuss what you need.
Our Training Approach
Our name - Commisceo - perfectly describes our training ethos. Commisceo is Latin, meaning "to unite, to mix, to mingle"; it infers that through people coming together, mingling and sharing knowledge, that unity can be brought about. In other words, peace is achieved through understanding.
Many businesses and organisations appreciate that their staff need this understanding - with the global economy more important than ever they are investing in training, courses, resources and intranet content to bring about "cultural competence", "cultural sensitivity" or "cultural awareness".
We believe many of the cultural awareness courses on offer today are defunct; they are based on old, tired, monocultural paradigms and on top of that stick to the standard training-room-style format. Very few achieve "cultural awareness" - in fact, if anything many courses entrench people further in their own cultural definitions rather than allow them to break free of them which is exactly what is needed.
As leaders in cultural awareness training and coaching we have adopted a different approach.. We emphasise self-critique, skills based cultural understanding and experiential learning.
Our focus is more on creating 'global mindedness'. We don't want "culturally conscious" people at the end of our courses, we want "culturally unconscious" people in that culture never becomes an issue for them; they don't even think about culture as they have the skills, insight and know-how to think beyond this and see things holistically. No matter where in the world, or who they work with, they know how to make things work.

Our Trainers
We are very proud of our trainers.
We truly believe they are the best in the business in terms of their know-how and more importantly, how they relate to and educate others.
Professionally all our trainers are people from industry. If we deliver a course for you on management in Indonesia, our trainer would have been a manager in Indonesia. If we are designing and delivering a team-building course for a global brand, our trainer would have been a manager of a multicultural team for a global brand. Our trainers are picked specifically for individual clients based on professional experience.
Trainers are also chosen for their training styles and charisma; we don't do 'stand in front of audience and talk' training. Our style is engaging, interactive, explorative and creative. All our trainers reflect this in how they deliver. Although all are natural motivators and educators, they all keep abreast of innovations and developments in methodologies, tools and the like.
The final requisite for our trainers is to wholeheartedly share our beliefs in why and how we train people. A shared ethos ensures our clients receive outstanding consultancy pre- and post-training.

Course Formats
The format a training course(s) takes usually depends on the client; each come with particular needs which we accommodate.
We can provide in-house training, off-site training, themed events, e-learning, webinars, hands-on coaching, simulations, manuals, lectures or blended learning. Essentially we will work with you to ensure the training is delivered in the most productive way possible.
As an international company, we deliver courses worldwide.
Book a Course
If you have a training need in mind, or would simply like to explore such a possibility, please contact us and one of our team will walk you through options and how we can help you.