Cultural Awareness Resources
---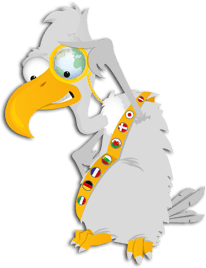 Are you a bit of a culture vulture?
Then you're in the right place!
Below you'll find links to our top 10 resources around the topics of culture, communication and business.
* If you would like to use any of these resources in any form, please contact us for permission.

So, what would you like to explore first?
---
01
Our most popular pages, our country guides offer free information on 80+ countries giving you a look at the language, people, cultural norms, etiquette tips for business people and taboos to avoid for visitors.

02
Our index ranks the top 50 economies of the world according to the potential complexity or ease of their business cultures. Which country do you think tops the table?
03
Loved by school children and business people alike, our cross-cultural quizzes are a fun way of learning facts about a new country's culture, etiquette, beliefs or history, or checking how much you really know!
04
Guides for managers working in a multicultural environment or moving abroad to a new country, our cultural sensitivity guides offer great tips on how to adapt your management style when working with people from different cultural backgrounds.
05
For a complete library of articles and information about cultural awareness, cross-cultural communication, working across cultures and everything else we find interesting, visit and search our blog section which is overseen by our very own Culture Vulture!
06
This free download is a self-study manual that gives a basic introduction to cross-cultural communication and how improving communication skills leads to a deeper understanding. It covers introductory-level topics such as communication and body language.
07
For those wanting in-depth cultural insights on a country either for commercial, academic or any other reason, our specialist reports are packed with rich information covering everything you may need to know about visiting, doing business in or moving to a foreign country.

08
Want to dig deeper into the role of culture in how we think and behave? Then this free online course on Cultural Awareness is perfect!

09
Want to learn about Japanese culture? Then take a look at our free course on Japan, its people, culture, communication style and etiquette.

10
Interested in the Middle East and Arab culture? Our online course covers everything you want to know about the region, its history, culture and communication style.