Indonesia Cultural Awareness Training
---

---
Our tailored webinars are perfect for anyone looking for hands-on training and expert advice on working or doing business with Indonesians.
We equip learners with the cultural short-cuts and practical skills needed to secure successful outcomes.
---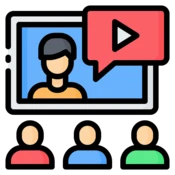 Let's Get Started on a Webinar for You!
If you would like us to start developing a webinar for you or your team, simply contact us to discuss your needs in more detail, or use the form below.
---
How Does Cultural Awareness Training Help?
Through learning about Indonesian culture and in particular, the business culture, learners will:
Present themselves with confidence
Competently manage communication challenges
Enhance their ability to influence and persuade

Develop productive relationships based on trust
---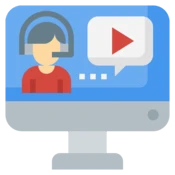 ---
What's Covered in an Indonesia Cultural Awareness Course?
The contents of any cultural awareness webinar are tailored according to the needs of the learners and the organisation.
Our experts carry out a needs' analysis prior to the webinar, ensuring its contents, style and delivery are in line with expectations and requirements.
Here is an example of some topics we frequently cover in our Indonesia cultural awareness webinars.
1. Understanding Indonesia

2. The Communication Style

3. Working with Indonesians

4. Working Virtually with Indonesian Teams

5. Making a Good Impression

Defining Indonesian culture and values
Indonesia's position in Southeast Asia
The impact of Islam on behaviour and beliefs
Indonesian communication preferences
Common communication challenges with foreigners
Strategies for effective communication

Indonesian attitudes to the workplace and expectations of managers and peers
Approaches to giving and receiving feedback
Business protocols for key areas such as meetings, presentations and negotiations.
Strategies to ensure effective virtual communication
Managing remote Indonesian teams
Techniques to improve collaboration

Cultural no-nos, taboos and etiquette
Addressing people and use of titles
Relationship building and hospitality

---
FAQs - Online Cultural Awareness Webinars
Here some quick answers to some common questions about our Indonesia training via webinar.
1. Who are the webinars for?

Literally anyone who works with Indonesians in any capacity. They are ideal for organisations and teams that may already work in Indonesia or those looking to better understand Indonesia prior to venturing in.

2. How many people can we have on a webinar?

It's up to you. We have delivered to hundreds before but obviously this would be more of a presentation as opposed to an intimate coaching session. 4-12 people is a nice size for an interactive webinar but we can accommodate all sizes.
3. Can we have a recording?

Yes, we will send you an MP4 file of your cultural training webinar for you to keep and use in the future!

We can even go one step further and incorporate the webinar recording onto an eLearning course for you with additional content, quizzes and/or case studies. Learn more about our eLearning cultural training course development.
What can you teach us about Indonesia?

Our experts can pretty much focus on whatever aspects of Indonesian culture that you like, whether these are about business or society in general. You may want a specific focus a sector, a region or insights into the mindset and psyche of the Indonesian people.
Who are your experts?

Our training webinars are designed, developed and delivered by training professionals with an intimate knowledge of Indonesia and its culture. Once we know more about you we can send you more info on the best trainers for you.
Do you cover any other countries?
Indeed, we can cover most countries in the world but our main areas of focus are:
Brazil
Canada
China
France
India
Iran
Ireland
Italy
Japan
Malaysia
Middle East
Saudi Arabia
South Korea
Thailand
UAE
UK
USA
Vietnam
---