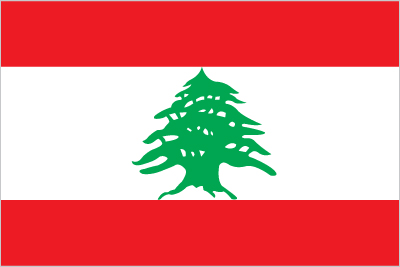 Understand cultural and communication differences between Lebanon and your home country
Learn how to read cultural signals while in Lebanon and how to respond to them appropriately
Discover how to develop fruitful relationships which accelerate your Lebanese business goals
Who Do Our Training Courses Help?
Staff members who are experiencing challenges when doing business with Lebanese counterparts
New venture staff looking to identify or progress business ventures in Lebanon
Merger or acquisition staff with an interest in Lebanese based businesses
We help a wide range of clients entering the Lebanese market; retailers, multinational brands and services companies – so, whether you are looking to export, relocate or market your product, we are here to help you understand the aspects of Lebanese business culture that you need to succeed.
Our cultural awareness courses are suitable for anyone who deals with Lebanon, does business with Lebanese companies or who needs to understand Lebanese culture for business purposes.
Case Study - Promoting Partnership

Our client, a prominent player within the oil and gas industry, was considering a potential new venture within Lebanon. With existing experience working within this part of the world, Commisceo were commissioned to work with members of the project team who were new to the region.

Following the bespoke training course, delegates were better positioned to interact positively with their Lebanese (and other mixed culture) counterparts. They had developed a greater understanding of communication dynamics, approaches to time, meeting etiquette and decision making.

This understanding ensured that potential misunderstandings, due to cultural difference, were avoided and that the project timescales were largely delivered to time scale and within expectation.
Learning Lebanese Culture: Courses and Content
We know that culture is multifaceted, and so too are the courses commissioned by our clients. We create personalised training courses that are specially made to meet our client's needs.

Training components are typically (but not always) customised in line with the following high level areas:

Culture
Culture and its implications on the workplace - establishing a framework
Developing cultural self-awareness and cultural sensitivity
How culture impacts business and how to break stereotypes and misconceptions
The impact of identity on Lebanese business practice
Lebanon today
Defining Lebanese culture and values
Location, demographic, geography, regional differences, history and business environment
Religion, gender and diversity – multicultural Lebanon
Social, economic and political climate of Lebanon
Lebanon and its global position

Doing Business in Lebanon
General guidelines on doing business in Lebanon
Management structures and styles
Communication effectively with colleagues at different levels within an organisation
Communication style
Virtual communication: email, telephone and video conferencing
Presenting to a Lebanese audience
Networking in Lebanon
Understanding the public/private sector dynamic
Sector specific insights

Daily Life in Lebanon – For Relocation Training
Planning your relocation to Lebanon
Where to live – overview of your local area
Getting around
Cost of living
Leisure and clubs
Shopping
Making new friends
Basic information on medical and health system
Basic information on education system
Coping with the climate
Homesickness and dealing with culture shock
Making the most of your time in Lebanon: weekends and leisure
The areas we cover are not limited to those above as, since all our training development is client led, we naturally deal with a vast array of subjects.
Enriching Training Style
We want people to leave our courses feeling enriched and fulfilled. We don't believe this is possible unless we create a course and environment that is positive, engaging, excites and makes you feel open to receiving new information. For us, the two most crucial ingredients in any course are relevance and fun.
We ensure that the training is relevant by spending time consulting with our clients while developing the course to guarantee it meets their needs
We keep it fun by making it all about interactivity, self-exploration and challenging exercises
Our trainers lead the way in training and coaching developments and are constantly introducing and using new methods and techniques.
Whether you want a traditional group training course or an elaborate fantasy role-play, we deliver.
To enquire about a course for you or your company, simply contact us using the form below...