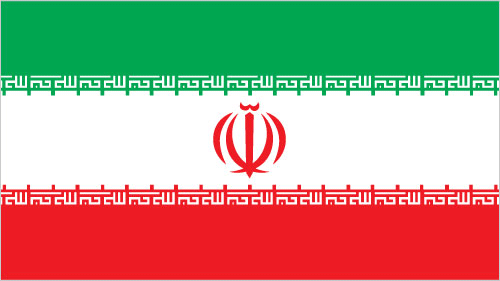 Discover what makes the Persian people tick
Learn how to navigate the complex cultural cues of Iran
Do business in Iran or with Iranians with confidence

Our courses are designed for anyone who deals with Iran, does business with Iranians or needs a better understanding of the culture for work reasons.
We help a range of clients from NGOs to diplomats to universities to multinational brands – all come to us to recognising the need to be culturally conscious before carrying out their affairs in Iran.
Training, courses and consultancy on Iran since 2004
Iran-focused training courses we have delivered in the past 12 months include:
Building partnerships in Iran

Negotiation in Iranian business culture

Expat relocation and orientation training (Tehran)

Iranian etiquette & protocol (diplomatic focused)

Working remotely with an Iranian team
Courses provide attendees with:
Real insight into Iranian culture and mentality

The key skills necessary to work cross culturally

A necessary understanding of relevant etiquette/protocol

Knowledge to help maximise their potential when dealing with Iran
Case Study – Winning Deals in Iran

A French company was looking to win a contract in anticipation of the lifting of sanctions on Iran. A series of meetings had been arranged in Tehran with politicians and business stakeholders in the specific sector.

In order to maximise their potential when conducting meetings in Iran we were responsible for training the whole team visiting France. This covered a range of topics from an introduction to Persian culture up to modern etiquette and protocol.

The company won the contract.
Online Course
As well as our face-to-face courses, we now offer an online course.
The course covers all the main topics useful for foreigners seeking to understand Iranian business culture. It can be accessed online, 24/7, across devices using our Learning Management System.
Find out more >> Online Iran Cultural Awareness Course
Face-to-Face Courses
Our face-to-face courses take place across the globe and are developed according to the client's needs and circumstances.
Examples of topics covered in courses includes:
» Intercultural understanding
Background information on the impact of culture on business

Theoretical and practical cross cultural models and examples

Steps to effective cross cultural communication
» About Iran
Historical, political and economic overview

Profile of business, trade and industry

Society, culture, values, customs and traditions
» Shia Islam
Role of Islam and specifically Shia Islam

Influence of Islam on social and business practices

Breaking stereotypes

The place of women
» Doing Business in Iran
Preparing for a trip to Iran

Cross cultural comparison of business practices

Business etiquette and protocol

Building relationships

Effective communication - verbal and non-verbal

Business entertaining

Meetings and negotiations

Working with and/or managing Iranians
The topics above are by no means exhaustive; we deal with many subjects, topics and areas that may not be highlighted above. If you have something specific you want to cover that won't be an issue - just ask.
Case Study – Pre-Departure Training for NGO Staff

An NGO was sending personnel to Iran for a 6-month assignment. As none of the team had previously been to Iran the organisation deemed it prudent to prepare them for what promised to be a challenging trip.

We were commissioned with developing a cultural awareness training course for the team that looked at a number of areas including how to work and deal with people, communication & conflict resolution, religious sensitivities & etiquette. On top of this we researched and delivered information that looked at previous work done by charities with similar aims in Iran.
To discuss your needs, please contact us using the form below.