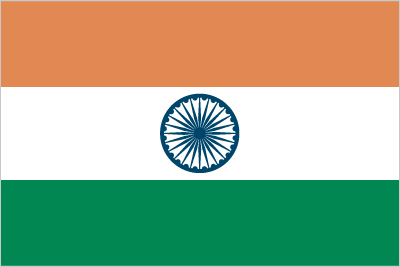 Learn about Indian culture and how it impacts business
Get to grips with potential cultural challenges

Maximise your potential when working in or with India
Our India cultural awareness courses are designed for anyone looking for practical insights and help on working with Indians.

We help a range of clients from exporters to universities to multinational brands to advertising companies.
No matter who you are or what you are doing, we will help you understand Indian culture and how it could impact you, your business, your team or your goals.
We bring +10 years' experience in training and consultancy on Indian culture
Case Study – Helping Remote Teams in India

A UK company working within the financial sector had offshored certain business functions to India. Teams in India would be managed by personnel in the UK exposing a potential risk.

Our task was to develop a course for the management team that covered 1) information on working and managing Indians as well as 2) the skills needed to manage teams remotely.

We developed a series of workshops that included online materials, face to face training and on-the-ground mentoring in India itself.
Insights into Indian culture: Courses
Our courses are not off-the-shelf, ready-made solutions.
We have set course outlines for the more basic requests but the vast majority of our clients come to us for one reason - our consultancy and the ability to tailor a course especially for them.
Examples of some of the India-specific courses we have delivered in the past 12 months include:
How to Lead an Indian Team

Virtual Management of Indian Suppliers

Negotiating Effectively in India

Successful Sales Campaigns in India

Driving Social Media to an Indian Audience

Recruiting Indian Candidates
We care about making an impact and as such dedicate time to getting to know our clients, their challenges, objectives and how they would like the training to be delivered.
What works for one business may not be right for another and, as such, the development of course material, selection of trainers, the exercises used and the training style are all built around those needs.
DOWNLOAD A SAMPLE OF A DAY'S DOING BUSINESS IN INDIA TRAINING COURSE FOR A LOOK AT THE TYPES OF TOPICS COVERED IN A TYPICAL CULTURAL AWARENESS PROGRAMME - REMEMBER THE COURSE YOU RECEIVE IS TAILORED TO YOU.
Distinguished Cultural Trainers
All Commisceo trainers are carefully selected according to stringent benchmarks.

Even before we look at any professional selection criteria we ensure that all our trainers fit with our company culture, our training ethos and our goals.
Once past this stage we look for 4 key strengths:

1 - Mastery of intercultural communication
2 - Insider knowledge of a country
3 - Experience in industry
4 - Enlightening training style

The trainer you received will be the one best suited for you.

Enriching & Engaging Training Style
We want people to leave our courses feeling enriched.
We don't believe we can achieve this unless learners are engaged, switched on, positive and soaking in information.
For us, the two most crucial ingredients in any course are relevance and fun.
We make sure training is relevant through the time we invest before a course in really understanding what is needed

We keep it fun by making it all about interactivity, self-exploration and exercises which keep it challenging
Our trainers are at the forefront of training and coaching developments and are constantly introducing and using new methods and techniques.

Case Study – Helping With a Company Takeover

An Indian company had bought a British company bringing about new ownership rather rapidly. A lack of planning and preparation had led to a breakdown in communication at the top level of the company and a "clash of cultures" had resulted in stalemate leaving the company paralysed.

Our job was to fix this. We started with the Indian owners, offering not training, but mentoring and coaching, to illustrate the differences between how a company owner handles themselves in the UK and how it may differ in India. We worked on communication, trust, hierarchy, gender and of course culture. Doing the same with the British management team we were successful in then arranging a workshop between both sides that led to the publishing of a memorandum of understanding, governing how the two sides agreed to work with one another.

Our work was a huge success and we still get an invitation to India every year!