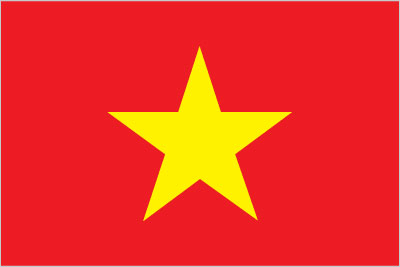 The concept of face is extremely important to the Vietnamese.
Companies, as well as individuals, can 'have face' or 'lose face'. Understanding how face is lost, saved or given is critical.
...but don't worry we can help you with this.
Learn about Vietnamese culture and business practices
Understand how to interact with Vietnamese's socially and in business
Make a better first impression and develop long-term relationships
We are experts in Vietnamese cultural awareness training courses & emerging markets.
Our cross-cultural training courses are designed for your business and to support its goals.
We work with a variety of clients ranging from exporting SMEs to international brands. Whether you are...
looking for business intelligence on Vietnam,
setting up an office there,
working remotely with Vietnamese clients,
selling luxury goods into Vietnam or managing Vietnamese staff,
...we can help you overcome challanges and build the skills needed in your workforce to navigate the culture.
Vietnamese Culture: Tailored Course Content
You won't find standardised courses with us.
We offer bespoke courses that are created to meet our client's needs because we understand that relationships and culture are as multifaceted and varied as the individuals and corporations that we work with.
We do of course have set course outlines for the more basic requests however our clients choose us for one reason – we listen.
We create immersive, engaging and fulfilling training courses because we take the time to get to know our clients so that we can carefully craft your course content and training schedule for you.
Our experience in delivering training courses has led us to identify some of the main areas that most clients want to cover as part of their course, some of these are:
# Vietnam Today
Overview: history, geography, politics, demographics and foreign relations
Vietnam's economy and its place in the global market
Current situation of Vietnam's economy and industries
# Doing Business in Vietnam
Defining Vietnamese culture and values in business
General guidelines on doing business in Vietnam
Management structures and styles
Communication style
Preparing for presentations and meetings
Negotiation and conflict resolution
Networking in Vietnam
Entertaining and social etiquette
Meeting and greeting, proxemics, topics of conversation, gestures/ body language
Analysing critical incidents and scenarios
# Daily Life in Vietnam (relocation training)
Planning your relocation to Vietnam
Where to live
Getting around
Cost of living
Leisure and clubs
Shopping
Food
Making new friends
Coping with the climate
Safety and security
Homesickness
Making the most of Vietnam
Although these high-level areas make a great starting point when embarking on initial client discussions, they do not define or limit the scope of our Vietnam training courses.
If, for example, you are a company sourcing products from Vietnam, then essential business processes relating to the 'buyer' role would naturally be included and 'negotiation' would become a key element of the training agenda.
Case Study - Online Learning for Retail Professionals

Our client is a worldwide retailer with a number of stores across Vietnam. They have managers and other personnel that visit Vietnam as part of their responsibilities.

To ensure best practice the client wanted to create an online training course that covered some key messages about working cross-culturally, in Vietnam and with Vietnamese colleagues as well as clients.

We were responsible for designing and delivering the course which included video interviews with team members. The training content is now used by all new recruits and those who visit Vietnam on behalf of the company.
Convenient Training Delivery
We like to think of our trainers as the crème de la crème!
They are highly talented and well qualified with a detailed understanding of a number of specialist industry areas.
Critically, they also have first-hand experience living, breathing and working within the target country and can, as such, empathise with the challenges facing the delegates and convey valuable insights.
We can deliver training in a variety of forms inluding:

face-to-face workshops
seminars
lectures
experiential learning
e-Learning
self-study
simulations & games
mentoring & coaching
…. Or something quite different all together? We have created all manner of training solutions - we set no limits.
How to Book a Course
Simply contact us using the form below with some information on your training needs.