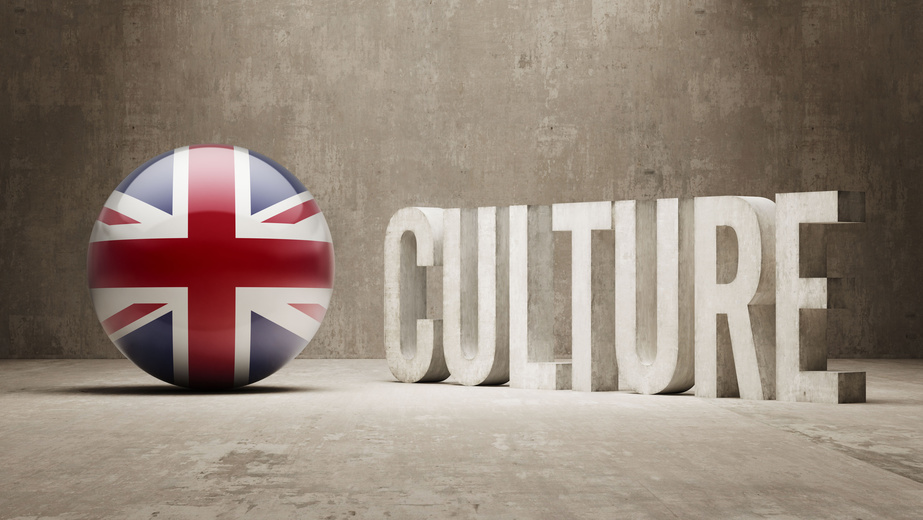 Explore British culture and how it impacts business and the workplace
Understand how to use cultural insight to your advantage when working with Brits
Succeed in hitting personal and organisational goals
Our UK cultural awareness course is designed to meet the needs of anyone working in the UK or with the British who needs guidance on how to navigate the culture.
We help:
executives and their families moving to the UK avoid "culture shock"
multicultural teams with British members communicate more effectively
managers with British staff improve performances
sales people pitching or negotiating with the British win deals
...and many more.
No matter how you might be working with the British culture, our training courses can help you.
Case Study - Being a Manager in the British Workplace

Our client is a French financial institution who had sent a very senior manager to their office in London, UK. The manager had caused issues within a very short time which were perceived to come from cultural insensitivity and a complete lack of self-awareness.

We coached the manger to better understand how the workplace in the UK tends to work in comparison with France. As well as addressing issues such as communication and general business culture we also focused on key management skills such as motivating, collaborating and coaching and how they may differ in the UK.
Insights into British Culture: Our Courses
Our courses are not blanket, off-the-shelf courses.
We do of course have set courses for the more basic requests but the vast majority of our clients come to us for the consultancy we offer.
We deliver successful courses through careful planning which ensures they meet the unique business needs of our diverse client base. The nature of our clients' businesses vary significantly and so too do their training requirements.
What is right for one business may not be right for another and, as such, the development of relevant and applicable course material is essential. We don't give second best and we don't expect you to accept it either.
Once we know a little about a client's circumstances we offer solutions and suggestions not only about content and topics, but also in how we deliver the training and who delivers it.
Examples of areas our clients want to explore in cross-cultural courses include:
Background topics:
The role of British political history in shaping the business landscape
British regionality, multiculturalism and diversity
Factual information relating to the UK economy, geography and time zones
Intercultural topics:
British culture, identity, nationality
Stereotypes of the Brits
How does culture impact business?
Beliefs, culture, values, ethics, customs and national character
Business topics:
Business in the UK – features, traditions and ethics
Interpersonal relations
Building relationships
Communication – verbal and non-verbal
Business & social etiquette and protocol
Business entertaining
Sales & negotiations process
Management & leadership
Relocation topics:
Preparing for the move
What to bring?
Language & accents
British attitudes to foreigners
The family – raising children, education, holidays
Public behaviour and etiquette
Food and drink
Transport, shopping and entertainment
The topics above are by no means exhaustive; we deal with many niche areas that may not be highlighted above. If you have something specific you want to cover that won't be an issue - just ask.
Case Study - Integrating Teams Moving to the UK

Our client is in the IT sector and had recruited a large number of Indian programmers to join one of their offices in England. Concerned that 'culture shock' may be an issue for both newcomers and the UK-based team, the company stakeholders asked us to run a series of training courses.

We designed and delivered courses which a) helped the incoming expats understand what life looks like in the UK and within the British workplace, as well as b) helping all team members understand how to work together clearly and positively from the start.
Convenient Training Delivery
When it comes to how our training is delivered again it really comes down to the client - we will use the best method for you.
This may be the traditional classroom-style training, a webinar, an online tool or a simple coaching session at someone's desk.
face-to-face
e-Learning
self-study
simulations & games
mentoring & coaching
We are able to adapt and blend all manner of learning or delivery styles according to the audience.
Our trainers are based internationally meaning we are able to deliver courses pretty much anywhere needed.
Distinguished Cultural Trainers
All Commisceo trainers are hand picked experts in cross-cultural training.
Prior to any professional selection criteria we ensure that all our trainers fit with our company culture, our training ethos and our goals.
Once past this stage we look for 4 key strengths:
1. Mastery of intercultural communication
2. Insider knowledge of a country
3. Experience in industry
4. Enlightening training style
The trainer you received will be the one best suited for you.
For example, if we are coaching a family moving to London then our trainer would be someone who has been through the move themselves and can give first-hand insight.
Enriching Training Style
We want people to leave our courses feeling enriched.
We don't believe we can achieve this unless learners are engaged, switched on, positive and soaking in information.
For us, the two most crucial ingredients in any course are relevance and fun.
We make sure training is relevant through the time we invest before a course in really understanding what is needed.
We keep it fun by making it all about interactivity, self-exploration and exercises which keep it challenging.
Our trainers are at the forefront of training and coaching developments and are constantly introducing and using new methods and techniques.
Whether you want a traditional group training course or an elaborate fantasy role-play, we deliver.