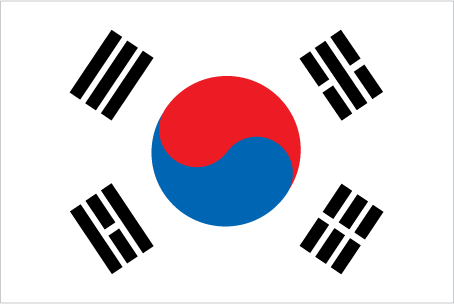 Discover South Korean culture and gain an understanding of how it affects the business environment
Build a clear understanding of the key drivers that motivate your counterparts in South Korea
Learn how to read cultural signals emerging during transactions with your South Korean counterparts
Ensure you make a good first impression and use your knowledge to build positive and trusting relationships
We help...
Learning and development staff driving performance in mixed international teams
Managers with responsibility for managing large numbers of South Korean staff
Team members who work with South Korean counterparts remotely or directly
Anyone working in or with South Korea
10+ Years Designing and Delivering Courses on South Korean Culture
CASE STUDY - WORKING WITH KOREAN PARTNERS

Leaders within the Semiconductor industry, our client entered South Korea following an investment opportunity with a large South Korean firm. We were approached and asked to design a course for their senior stakeholders and all staff who would work within the new partnership.

We equipped our client with a detailed understanding of South Korean culture and the skills and understanding to conduct themselves positively with their South Korean counterparts. Our client was quick to volunteer that their new insights into 'patience' went a long way to securing the outcome they had worked so hard to achieve.
Insights into South Korean culture: Course Content
We believe that culture is limitless and we reflect this in our training courses; you won't find off the shelf homogenous courses with us - we offer personalised training that is custom-made to meet our client's needs.
We do of course have set course outlines for the more basic requests but the clear majority of our clients come to us for one reason - our consultancy and ability to design courses personalised to them.
Just as all cultures have unique attributes so do companies and we create our courses to reflect this, from the creation of course materials, to the topics covered and the trainer who delivers it.
Every South Korean focused course we provide is 100% bespoke to the client(s); however below are some of the key topics we tend to cover.
South Korean Business Culture (Overview)
History, Language & Political economy
Relationship with North Korea
Social values, customs & traditions
How culture impacts business and how to break stereotypes and misconceptions.
Communicating with Koreans
Building interpersonal relationships
Communication both verbal & non-verbal
Social protocol
Doing Business in South Korea
South Korean business etiquette
Presenting to a South Korean audience
Negotiation process and business tact.
Cross cultural analysis of business practices
Relocating to South Korea
Expatriate group training
Spouse & family training
Pre-departure & Post arrival training
The topics above are high level only and the interpretation of each umbrella topic will vary greatly when applied to the unique business contexts of our clients.
Convenient Training Delivery
You may have a preference for remote training, or traditional classroom training. You may, alternatively, prefer role plays involving outside actors.
Whatever your preference, we will work with you to deliver a training methodology which is most applicable and has the most impact on you and your colleagues.
face-to-face
e-Learning
self-study
simulations & games
mentoring & coaching
We can deliver training content in multiple as well as blended ways.
Since our trainers are based internationally spread, we can typically accommodate most key international venues.
Distinguished Cultural Trainers
Our quality standards are high and meeting them is a pretty challenging feat for prospective trainers.
In addition to relevant qualifications, we look for:
Mastery of intercultural communication
Insider knowledge of a country
Experience in industry
Enlightening training style
Innovative training techniques
Passion for intercultural communication and training
Experience living and working in the target country
Enriching Training Style
How do we keep our courses relevant and fun?
• Through full consultation with our clients prior to course and material development
• By focusing on interactivity, self-exploration and challenging exercises

How to Book a Course
We do not hold set courses on set days. To start the process simply contact one of the team with some details about your training needs.
From there we can advise on areas such as topics, training methods, dates, costs, etc as well as get to know you a bit better.