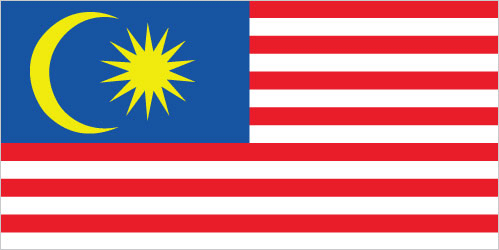 Fact: Malaysia is a hotbed of multiculturalism. In terms of ethnicity, "Malaysian" is a mix of Malay, Chinese and Indian heritage, so be culturally sensitive about the differences between them.
If you are looking for a training course on Malay culture that's going to give you useful insights, then this is the place for you.
Our cultural awareness courses are designed and delivered to help our clients get to grips with the local culture so they can excel at what they do without cultural differences and misunderstandings getting in the way.
Who are our courses are for?
Our training is tailored to the participants' needs.
We want to understand who they are, what they do with Malaysia, specific challenges they face and goals they intend to achieve.
From there, our trainers help build a course that is targeted, interactive and most importantly, useful.
Courses are designed to help our client's business activities abroad by imparting them with invaluable cultural insight that will support the winning of deals, building of relationships, promotion of clear communication and minimisation of cross cultural misunderstandings.
What do our Malaysia courses cover?
In short, they can cover what you need.
Once we understand your reasoning and goals behind your need, we develop the course contents to reflect this.
Examples of some of the topics we cover include:
Malaysian Business Culture
History, Language, Politics and the Economy
Social values, customs & traditions
How culture impacts business and how to break stereotypes and misconceptions
Multiculturalism
Communicating with Malaysians
Building interpersonal relationships
Communication both verbal & non verbal
Social protocol
Cultural differences within Malaysia
Doing Business in Malaysia
Malaysian business culture & etiquette
Presenting to a Malaysian audience
Negotiation process and business tact
Cross cultural analysis of business practices
Relocating to Malaysia
Expatriate group training
Spouse & family training
Pre departure & Post arrival training
Dealing with culture shock
Who delivers the training?
Our cultural awareness courses about Malaysia are delivered by trainers with firsthand experience of living and working in Malaysia.
They will have varied sector experience as well as job experience. We always do our best to match the trainer with the client to offer them the best fit.
Their expertise and insight into Malaysia and its various business practices are a vital tool for those preparing to do business in or with Malaysia.
How long are the courses?
Courses run on a half day, 1 day or 2 day basis. Customised timescales are available.
How to Book a Course
We do not hold set courses on set days. To start the process simply contact one of the team with some details about your training needs.
From there we can advise on areas such as topics, training methods, dates, costs, etc as well as get to know you a bit better.