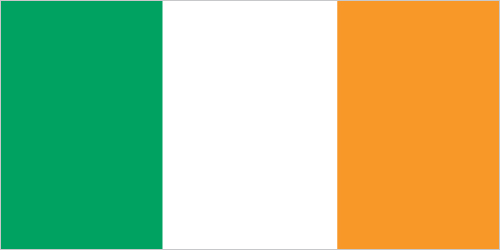 Learn about Irish culture and how it impacts business
Discover how to recognise cultural cues and how to react positively
Make a better first impression and develop long-term relationships
Our cross-cultural awareness course is designed for anyone who deals with Ireland, does business with the Irish or needs a better understanding of the culture for work reasons.
We help a range of clients from importers to universities to multinational brands to marketing companies - no matter who you are or what you are doing, we will help you get to grips with whatever aspect of Irish culture you feel you need.
Case Study – Virtual Team Building

A US company had opened a European office in Dublin, Ireland. The company was concerned about the venture as this was their first venture outside of the USA plus they had no experience of managing a part of the business that was so far away.

Our job was 1) to prepare the senior team that initially worked on the project in Dublin for their new lives and roles in Ireland and 2) set-up processes and best-practice to allow for clear communication between the remote team and HQ in America.
Insights into Irish Culture: Training Courses
Our courses are bespoke - i.e. we don't really offer courses that are "pre-packaged" or "off-the-shelf".
We do of course have some pre-set topics and course structures for the more basic requests however the vast majority of our clients come to us not for ready-made solutions but for our ability to conceptualize, design and develop training programmes just for them and their circumstances.
This where we differ from our competition.
We care about making an impact through our training. Therefore we dedicate time to getting to know our clients, their challenges, objectives and how they would like the training to be delivered. What works for one business may not be right for another and, as such, the development of course material, selection of trainers, the exercises used and the training style are all built around those needs.
Having delivered many courses we do see trends in terms of what topics most clients want to cover.
Examples of these include:
» Culture & Business
Examining how, why and where culture impacts upon businesses and people
Examining cross cultural stereotypes
Theoretical and practical cross cultural models and examples
Steps to effective cross cultural communication
» Communicating with the Irish
Beliefs, culture, values, ethics, customs and national character
Speech styles
Building effective interpersonal relationships
Communication – verbal and non-verbal
Social etiquette and protocol
» Doing Business in Ireland
Linguistic differences
Business in the Ireland – features, traditions and ethics
Comparative analysis of Irish and British/American/European business practices
Irish business etiquette and protocol
Business entertaining
Negotiations
Cross cultural management and leadership styles
Intercultural team building
Decision making and consensus building
» Relocating to Ireland (expat orientation)
Preparing for the move
What to bring?
Irish history, culture and values
Foreigners' perceptions of the Irish and vice-versa
The family – raising children, education, holidays
Spouse coaching
Public behaviour and etiquette
Food and drink
Transport, shopping and entertainment
The topics above are by no means exhaustive; we deal with many subjects, topics and areas that may not be highlighted above.
If you have something specific you want to cover that won't be an issue - just ask.
Convenient Training Delivery
When it comes to how our training is delivered it really comes down what our client want - we will use the best method for you.
This may be the traditional classroom-style training, a webinar, an online tool or a simple coaching session at someone's desk.
We have come up with all manner of training methods and are never afraid to try new ones.
Our trainers are based internationally meaning we are able to deliver courses pretty much anywhere needed.
Distinguished Cultural Trainers
All Commisceo trainers are carefully selected according to stringent benchmarks.
Even before we look at any professional selection criteria we ensure that all our trainers fit with our company culture, our training ethos and our goals.
First and foremost, our trainers are passionate about the field of intercultural communication and have an excellent, academic understanding of the topic.
Secondly, in order to be able to teach people about a country or culture we believe it is necessary to have lived and worked there, not just visited.
Thirdly, a trainer must bring practical business skills to the table such as management, marketing, sales or knowledge of an industry.
Lastly, we demand trainers that inspire and who can create fun, interactive learning environments.
The trainer you receive will be the one best suited for you.
For example, if we are coaching a family moving to Dublin then our trainer would be someone who has been through the move themselves and can give first-hand insight.
Enriching & Engaging Training Style
We want people to leave our courses feeling enriched.
We don't believe we can achieve this unless learners are engaged, switched on, positive and soaking in information.
For us, the two most crucial ingredients in any course are relevance and fun.
We make sure training is relevant through the time we invest before a course in really understanding what is needed.
We keep it fun by making it all about interactivity, self-exploration and exercises which keep it challenging.
Our trainers are at the forefront of training and coaching developments and are constantly introducing and using new methods and techniques.
Whether you want a traditional group training course or an elaborate fantasy role-play, we deliver.