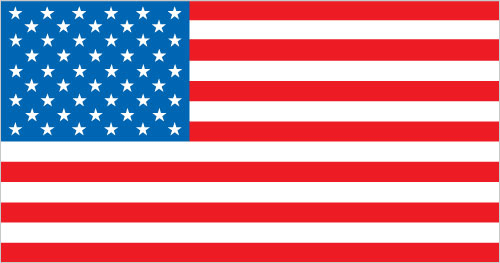 Learn about American culture
Discover how to recognise cultural cues and react positively
Explore how to adapt to US culture in order to meet your goals
Our cross-cultural awareness course is designed for anyone who deals with the USA, does business with Americans or needs a better understanding of the culture for work reasons.
We help a range of clients from start-ups to universities to multinational brands to marketing companies - no matter who you are or what you are doing, we will help you get to grips with whatever aspect of American culture you feel you need.
Examples of courses we have delivered in the past 12 months include:
Working remotely for a US company

Virtual team building (UK-USA)
Understanding American retail culture
Successfully Pitching to New York clients
Effective Remote & Virtual Communication (France-US)
California-specific expatriate orientation training
Case Study – Helping Two Transatlantic Partners Gel

An organisation in the UK had partnered with a similar entity in the USA. The objectives were information sharing, improving best practice in their shared industry and forming an authoritative international body to speak on behalf of the industry.

Simple on paper but in real life the partnership did exactly the opposite. In its first year both sides effectively erected barriers to prevent collaboration.The organisational cultures of both entities clashed as did their national cultures.

We designed, developed and delivered a 2-year series of training workshops that looked at a range of issues from American/UK culture to remote communication to establishing team working practices. The training was a huge success and today we still help the two organisations with their global business skills training requirements.
Insights into American Culture: Our Courses
Our training courses are not off-the-shelf, ready-made solutions.
We do of course have set course outlines for the more basic requests but the vast majority of our clients come to us for one reason - our consultancy and the ability to design something especially for them.
We care about making an impact and as such dedicate time to getting to know our clients, their challenges, objectives and how they would like the training to be delivered.
What works for one business may not be right for another and, as such, the development of course material, selection of trainers, the exercises used and the training style are all built around those needs.
Having delivered many courses we do see trends in terms of what topics most clients want to cover.
Examples of topics requested in US culture training courses include:
» Culture & Business
Examining how, why and where culture impacts work and people
Examining cross cultural stereotypes and prejudices
Theoretical and practical cross cultural models and examples
Steps to effective cross cultural communication
» Communicating with Americans
Beliefs, culture, values, ethics, customs and national character
Speech styles
Building effective interpersonal relationships
Communication – verbal and non-verbal
Social etiquette and protocol
» Doing Business in the USA
Linguistic differences
Business in the USA – features, traditions and ethics
Comparative analysis of American and British (or any other country) business practices
American business etiquette and protocol
Business entertaining
Negotiations
Cross cultural management and leadership styles
Intercultural team building
Decision making and consensus building
» Relocating to the USA
Preparing for the move
What to bring?
American history, culture and values
British perceptions of Americans and vice-versa
The family – raising children, education, holidays
Spouse coaching
Public behaviour and etiquette
Food and drink
Transport, shopping and entertainment
The topics above are by no means exhaustive; we deal with many subjects, topics and areas that may not be highlighted above.
If you have something specific you want to cover that won't be an issue - just ask.
Case Study – Helping a Luxury Brand Hit America

Our client is a British luxury retail brand who are opening up a small number of stores in the USA in order to test the market for future further expansion. The brand has a certain identity, look and feel which it wanted displayed by some of its brightest young British talent. They wanted the new stores intially manned by their British team in order to protect the customer experience.

However, they realised that what was working in the UK and a few other foreign markets, might not work as well in the USA. That's where we come in.

We designed a training course for all the Senior Management and retail staff being sent to the USA. All would be helping run the new flagship stores. Our course not only covered some of the challenges they would face as individuals moving to the US, but more importantly how Americans like to shop, what their expectations are in terms of customer service, their perceptions of luxury retail and also how they may react to the brand's style. On top of that they also had lessons in the different accents of different cities and the quirkly cultural differences between Americans themselves.
Convenient Training Delivery
When it comes to how our training is delivered it really comes down to what suits - we will use the best method for you.
Popular training methods are:
face-to-face training
e-Learning & online
self-study guides
simulations & games
mentoring & coaching
We can offer traditional classroom-style training, a webinar, an online tool or a simple coaching session at someone's desk. We have come up with all manner of training methods and are never afraid to try new ones.
Elite Cultural Trainers
All Commisceo trainers are carefully selected according to stringent benchmarks.
Even before we look at any professional selection criteria we ensure that all our trainers fit with our company culture, our training ethos and our goals.
Once past this stage we look for 4 key strengths:
First and foremost, our trainers are passionate about the field of intercultural communication and have an excellent, academic understanding of the topic.
Secondly, in order to be able to teach people about a country or culture we believe it is necessary to have lived and worked there, not just visited.
Thirdly, a trainer must bring practical business skills to the table such as management, marketing, sales or knowledge of an industry.
Lastly, we demand trainers that inspire and who can create fun, interactive learning environments.
The trainer you received will be the one best suited for you.
For example, if we are coaching a family moving to New York then our trainer would be someone who has been through the move themselves and can give first-hand insight.
Enriching & Engaging Training Style
We want people to leave our courses feeling enriched.
We don't believe we can achieve this unless learners are engaged, switched on, positive and soaking in information.
For us, the two most crucial ingredients in any course are relevance and fun.
We make sure training is relevant through the time we invest before a course in really understanding what is needed
We keep it fun by making it all about interactivity, self-exploration and exercises which keep it challenging
Our trainers are at the forefront of training and coaching developments and are constantly introducing and using new methods and techniques.