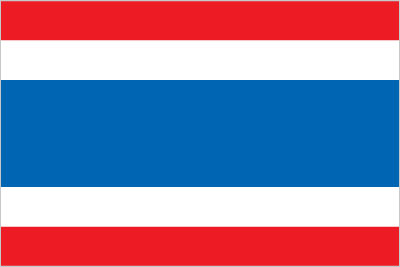 Explore Thai culture and how it impacts business
Understand how to use cultural insights to your advantage
Succeed in hitting personal and organisational goals
We help forward thinking, progressive businesses maximize their business success in Thailand.
Our Thai focused cross cultural training courses are designed to help those doing, or wanting to do business in Thailand capture and keep new customer and clients.
We provide you with tools and skills to enable you to mould your approach to the Thai way of doing things. With a greater appreciation and understanding of how to do business with Thais we guarantee you will see results.
No matter how you might be working with the Thai culture, we can help you.
Insights into Thai culture: Our Courses
Case Study - Managing Thais

Our client was a UK company involved in the auto parts sector. They had decided to move the majority of production to Thailand which involved sending a British manager to oversee operations in the country.

We were responsible for providing coaching and mentoring to the manager before he left to Thailand as well as after his arrival. As well as helping him and his family settle into expat life in Thailand we were also spent time with the manager helping him understand how best to manage this new operation.
Clients generally do not come to use for ready-made solutions. We do of course have set courses for the more basic requests however this is not the norm.
The vast majority of our clients come to us for the consultancy we offer and our ability to creatively develop courses and programs just for them.
We deliver successful courses through careful planning which ensures they meet the unique business needs of our diverse client base. The nature of our clients' businesses vary significantly and so too do their training requirements. What is right for one business may not be right for another and, as such, the development of relevant and applicable course material is essential.
Once we know a little about a client's circumstances we offer solutions and suggestions not only about content and topics, but also in how we deliver the training and who delivers it.
Examples of common topics requested by our clients in cross-cultural courses include:
» Thailand
History
Politics
Business, trade and industry
Religion and culture
Language
Dominant social values
» The Thai People
Cross cultural profile of the population
Social structures - family, lifestyle, religion, values
Customs and traditions
Public behaviour and social etiquette
» Intercultural Communication
Comparison of British-Thai values (or any country vs Thailand)
Cultural values, perception, relativity
Establishing trust/comfort/respect
Communication styles
» Doing Business in Thailand
Economic climate
Business culture and ethics
Cross cultural differences
Business practices, protocol and etiquette
Interpersonal communication - verbal and non-verbal
Building relationships
Business entertaining
Negotiating and conducting meetings
» Relocating to Thailand
Preparing for the move
What to bring?
Thais' perceptions of foreigners Information on host town or city
Lifestyle - entertainment, holidays, daily routines, transport
The family - schooling, healthcare, support networks
Cross cultural tips on avoiding culture shock
The topics above are by no means exhaustive; we deal with many niche areas that may not be highlighted above.
If you have something specific you want to cover that won't be an issue - just ask.
Convenient Training Delivery
face-to-face
e-Learning
self-study
simulations & games
mentoring & coaching
When it comes to how our training is delivered again it really comes down to the client - we will use the best method for you.
This may be the traditional classroom-style training, a webinar, an online tool or a simple coaching session at someone's desk.
We are able to adapt and blend all manner of learning or delivery styles according to the audience.
Our trainers are based internationally meaning we are able to deliver courses pretty much anywhere needed.
Distinguished Cultural Trainers
All Commisceo trainers are hand picked experts.
Prior to any professional selection criteria we ensure that all our trainers fit with our company culture, our training ethos and our goals.
Once past this stage we look for 4 key strengths:
1. Mastery of intercultural communication
2. Insider knowledge of a country
3. Experience in industry
4. Enlightening training style
The trainer you received will be the one best suited for you. For example, if we are coaching a family moving to Bangkok or Chiang Mai then our trainer would be someone who has been through the move themselves and can give first-hand insight.
How to Book a Course
We do not hold set courses on set days. To start the process simply contact one of the team with some details about your training needs.
From there we can advise on areas such as topics, training methods, dates, costs, etc as well as get to know you a bit better.