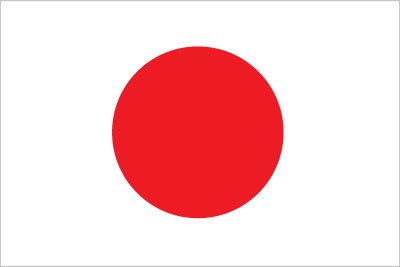 The most valuable aspect was that the training reinforced the importance of calibrating my approach to Japanese business culture. JX Nippon
Doing Business with Japan?
Our Courses in Business Culture Help You Do It Better!
Learn about Japanese culture and how it impacts business

Get to grips with potential cross-cultural challenges

Maximise your potential when working with the Japanese
We have +10 years' experience in training and consultancy on Japanese culture
Case Study - Working with the Japanese
A Japanese company with an office in the UK invested in cultural awareness programs for all their British staff.
The purpose of the training was to ensure that certain practices and protocols which were very much Japanese in nature, were understood and accepted by British employees.
This was viewed as essential in ensuring good communication and strong relationships between the two teams. The course is now part of the company's induction program having proved to be successful.
Online training
We offer an excellent online training course on working with the Japanese via our Learning Management System.
The course can be taken online, 24/7, across devices and offers a truly comprehensive understanding of how to work more effectively with Japanese colleagues and clients.
For more information please visit > Online Japanese Cultural Awareness Training
Face-to-Face training
The majority of our clients come to us for our ability to conceptualise, design and develop training programmes just for them and their circumstances. This where we differ from our competition.
All our face-to-face training including webinars is 100% bespoke, carefully tailored to meet the particular needs of every client.
We care about making an impact through our training. Therefore we make sure we dedicate time to understand our clients, their challenges, objectives and how they would like the training to be delivered.
This shapes the development of course material, selection of trainers, the exercises used and the training style are all built around those needs.
Please get in touch with us if you would like to produce a course for you.
DOWNLOAD A SAMPLE OF A DAY'S DOING BUSINESS IN JAPAN TRAINING COURSE FOR A LOOK AT THE TYPES OF TOPICS COVERED IN A BASIC CULTURAL AWARENESS TRAINING DAY ON JAPAN.
Distinguished Cultural Trainers
All Commisceo trainers are carefully selected according to stringent benchmarks.
Even before we look at any professional selection criteria we ensure that all our trainers fit with our company culture, our training ethos and our goals.
Once past this stage we look for 4 key strengths:
1. Mastery of intercultural communication
2. Insider knowledge of a country
3. Experience in industry
4. Enlightening training style
The trainer you received will be the one best suited for you. For example, if we are coaching a family moving to Tokyo then our trainer would be someone who has been through the move themselves and can give first-hand insight.
Case Study – Negotiating with the Japanese
Our client was a British SME in the electronics industry. The company had identified a potentially lucrative deal in Japan however despite their efforts on an initial trip to Tokyo they felt as if they had ruined their chances.
Some cultural faux pas which took place during initial meetings had led to the two sides not gelling. As well as helping the team get to grips with Japanese business culture and etiquette we also suggested they focused on how to negotiate as this could potentially help seal their deal.
After a 3rd visit to Tokyo, they won the deal.