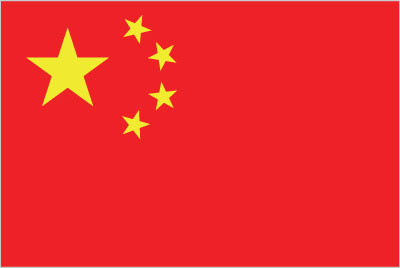 Learn about Chinese culture and how it impacts business

Improve working relationships with Chinese colleagues or clients

Succeed in achieving business and personal goals
Our Chinese cultural awareness courses are perfect for anyone dealing with China, whether remotely or in the country itself.
You may be a visiting business person, a manager of Chinese nationals, a sales team targetting China or an expat moving to Shanghai - no matter who you are or what you are doing, we will help you get to grips with Chinese people, culture and values so you can perform your role with confidence.
+10 years' experience in delivering world-class Chinese culture training to clients across the globe.
Case Study - Working with the Chinese

We were approached by a business in the UK with new Chinese owners. Senior level employees of the company were finding it very tough communicating and working with their counterparts from China. Our task was to provide their senior team with a training course on working with, developing trust and effectively communicating with the Chinese.

Two years later our client reports that the increased confidence of the UK team in understanding their Chinese owners has led to much improved relationships and business performance.
Insights into Chinese Business Culture
The contents of any course will essentially come down to who is needing the training, why, where and how.
What our client above received and what you will receive are different things. No two courses are the same.
Once we know a little about a client's circumstances we offer solutions and suggestions not only about content and topics, but also in how we deliver the training and who delivers it.
Our courses offer you the benefits of a bespoke, tailored training combined with robust, well-researched content.
Examples of courses we have delivered over the past 12 months include:
Effective Remote Working with China

Expatriate relocation training for Executive moving to Shanghai

Team-building for Italian/Chinese venture

Working with the Public Sector in China

How to Develop Networks in China

Selling to a Chinese audience
Examples of typical topics requested by clients working in China include:
» China and the West
Modern history's influence on cross cultural (mis)perceptions

Breaking cross cultural stereotypes

How does culture impact business?
» Communicating with the Chinese
Beliefs, culture, values, ethics, customs and national character

Interpersonal relations

Building relationships

Communication – verbal and non-verbal

Social etiquette and protocol
» Doing Business in China
Business in China – features, traditions and ethics

Comparative analysis of Chinese and Western business practices

Making appointments

Using intermediaries

Chinese business etiquette

Business entertaining

Negotiations

Management
» Relocating to China
Preparing for the move

What to bring?

Chinese attitudes to foreigners

The family – raising children, education, holidays

Public behaviour and etiquette

Food and drink

Transport, shopping and entertainment
Want to mix and match topics? Let us know what you want to learn and we will do the rest. All our courses are tailored.
Case Study - Chinese Customer Service

A client from the world of high fashion needed training for their boutique staff. An increased number of Chinese tourists shopping at their boutiques meant they needed to understand how to deliver unbeatable customer service in a culturally attuned manner. However, our client did not do classroom style training - they did things big, bold and beautiful.

They gave us creative license and in return they received a 3 story building in central London with rooms decorated to become locations from different countries and actors carrying our role play games with the delegates. The training was so successful in its format and in its impact that it was rolled out globally as well as mimicked by a rival brand who commissioned us to do something similar.
Enriching Training Style
We want people to be engaged, to be switched on and to be soaking in information - we don't believe this is possible unless the course is relevant, fun and enriching.
We make sure it is relevant through the time we spend prior to a course making sure we carry out a thorough needs analysis.

We keep it fun by making it all about interactivity, self-exploration and use the appropriate exercises and apply the methods most suitable to meeting your needs.
Our trainers are at the forefront of training and coaching developments and are constantly introducing and using new methods and techniques.
Whether you want a traditional group training course or an elaborate fantasy role-play, we deliver.
Please get in touch to discuss your needs.