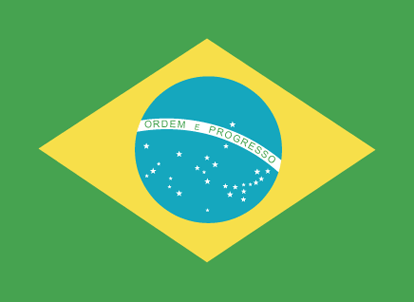 Learn about Brazilian business protocol
Discover how to develop fruitful relationships
Accelerate your success through cultural awareness
Our Brazil cultural awareness course is perfect for anyone dealing with Brazilian or Brazilians, whether in the country itself or from a distance.
We help all walks of business-life get to grips with the way Brazilians like to do things.
Exporters looking to break into Brazil
Businesses needing help with multi-cultural team building
Professionals moving to Brazil for work
Managers with Brazilian staff
No matter who, where or why, we help all our clients gain a critical understanding of the cultural landscape they will find themselves in and how best to carry themselves.
All courses are tailored if need be to the specific requirements of the learner(s). For example someone going into Brazil to sell a product is going to want to know how to build relationships, pitch, negotiate and close sales; a professional business trainer on the other hand will want to know more about learning styles. communication, proxemics and feedback.
Looking for training on Brazil - look no further! We are what you need!
Case Study - Helping Stakeholders Understand the Brazilian Market

We were approached by a business in the UK involved in the renewables technology sector who had identified Brazil as a prime market. However the company had next to no experience in the country.

They wanted a professional training company to design a 2-day course for all their Directors and employees who would be working on the market; as well as understanding the culture, dos and donts, etc they also wanted a full overview of Brazil - to get an insider's view of the economy, politics and of course the renewables market.

The company is now in its 2nd year of selling goods and services into Brazil.
Insights into Brazilian Culture: Our Training Courses
What the contents of any given course are completely depends on who we are training.
Once we know a little about a client's circumstances we offer solutions and suggestions not only about content and topics, but also in how we deliver the training and who delivers it.
Our courses offer you the benefits of a bespoke, tailored training combined with robust, well-researched content.
Examples of areas many of our clients want to explore include:
» Cultural awareness & Brazil
Cross cultural (mis)perceptions
Attitudes to foreigners
Social, business and working culture
Theoretical and practical cultural models

» Communicating with Brazilians
Beliefs, values, ethics, customs and national characters
Building relationships
Communication – verbal and non-verbal
Social etiquette and protocol
Managing conflict
» Doing Business in Brazil
Language, translation and interpreters
Business in Brazil – features, traditions, ethics
Etiquette and cultural flash points
Comparative analysis of business practices
Using intermediaries
Business entertaining
Sales & negotiations
Management practices

These topics are typical of those covered in a course looking at Brazilian culture - if there is anything in particular you wanted to cover, this won't be an issue.
Flexible Training Delivery
All our training courses can be delivered in a number of ways:
face-to-face
e-Learning
self-study guides
simulations & games
mentoring & coaching

Which format a course will take depends on the client - we are open to any way of training as long as it is effective - this may be traditional face-to-face training in a classroom style environment, a webinar or even a hands-on coaching session.
As well as flexibility in how we deliver the training, we can also deliver our courses in any international location.
First-class Cultural Trainers
All Commisceo trainers are hand picked for their expertise in four key areas:
Deep knowledge of intercultural studies
First-hand knowledge of a country/culture
Experience in industry
Inspiring training style
The trainer you received will be the one best suited for you.
For example, if we are coaching a family moving to Rio then our trainer would be someone who has been through the move themselves and can give first-hand insight. Similarly if a manager needs coaching on how to remotely manage manufacturing staff in Brazil, their coach would be someone who has been there and done it.
Eye-opening Training Style
We want people who attend our courses to leave with their eyes wide open.
We don't believe we can do this unless our training courses engage - this can only come when learning is relevant, fun and enriching.
We guarantee relevance through a thorough needs analysis.
We keep it fun by making it all about interactivity & self-exploration.
Our trainers are at the forefront of training and coaching developments and are constantly introducing and using new methods and techniques.
Whether you want a traditional group training course or an elaborate fantasy role-play, we deliver.
Case Study - Helping Politicians with Protocol

A team representing the government of a European country were travelling to Brazil as part of a review into health service issues. As part of the trip the politicians would be meeting high profile counterparts as well as VIPs, health officials and other stakeholders.

Prior to the visit the team wanted a course that would help them understand Brazilian culture with an emphasis on proper protocol for them meeting officials, etc. As well as a face-to-face course, we also authored a cultural guide for the politicians with bite size tips on protocol, etiquette and Portuguese language phrases.