Cultural Competency Training Online
---

---
Our training helps professionals capitalise upon their 'Cultural Intelligence' in order to improve their collaboration and influencing skills at work.
One of our industry experts will design and deliver the perfect course for your team or organization to help them unlock their potential.
---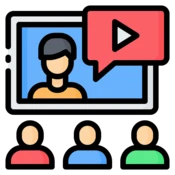 Let's Start Designing Your Webinar!
If you would like us to start designing and developing a webinar for your team or organisation, simply contact us or use the form below and we will be in touch very soon.
We deliver courses for professionals from all sectors, all roles, across the globe.
---
What are the Benefits of Cultural Competency Training?
Our training builds on learners' experiences of working with other cultures and helps them apply a new set of tools to their roles.
With new insights and a fresh perspective, learners will be able to...
Communicate clearly with clients, colleagues and customers from any culture
Anticipate challenges within the workplace and manage them positively
Influence stakeholders around them and use cultural synergy to leverage differences
Solve problems effectively and handle conflict with care
Perform their roles with greater confidence, focus and drive
---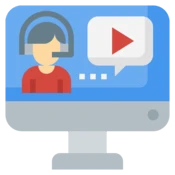 ---
What's Covered in Cultural Competency Training?
The contents of any of our webinars are tailored according to the needs of the learners and the organisation.
Our trainer will carry out a needs' analysis prior to the webinar, ensuring its contents, style and delivery are in line with expectations and requirements.
Here is an example of a course delivered in a full-day webinar:
1. Raising your Cultural Competence

2. Working Across Cultures

3. Communicating across Cultures

4. Cultural Intelligence (CQ) and a 'Global Mindset'

+ Perceptions and preferences – Exploring how Culture is a point of view created from our experience and how this shapes your choices.
+ Judgment – Judgments, labels and short cuts help us survive in a sometimes hostile world. They exist to protect us but can cause many problems too.
+ How culturally sensitive are you? Are you defensive against other "tribes"? Do you see yourself as a reasonable and tolerant person who treats people equally?

+ Needs and shaping your message – The 4 fundamental emotional needs that drive our behaviours and see how you may use your new understanding to be more commercially effective across cultures.
+ Requests that generate action – Exploring the application of culture theory to get more action at the other end.
+ Managing the cultural matrix — Exploring different combinations of styles and strategies that work well together in managing culturally diverse teams (cultural and corporate culture).
+ Sending and receiving – An examination of the intention and desire of the speaker and the different interpretation and understanding of the receiver.
+ Virtual communication practices – examining similarities and differences between communication styles and arriving at BEST practices.
+ Influencing and persuasion across culture – The 6 laws of persuasion and seeing them from an intercultural perspective – How can we influence a different tribe?
+ Conflict mediation – the methods of de-escalating international tension, argument and non-cooperation. How to resolve intra-company disputes in an ethical and interculturally effective way.
+ Getting to a super-performing multicultural team – a look at the elements and qualities of the best performing global teams and encourage you to build the same communication, processes and awareness levels.
+ Action, movement and change – exploring advanced leadership and communication techniques that accelerate the rate of implementation, improvement and autonomy.
---
FAQs - Online Training Webinars
Here some quick answers to some commonly asked questions about the course and its delivery.
1. Who is the Cultural Competency course aimed at?
Anyone who works with people from different countries or cultures in a professional context.
As the course is more aimed at intermediate/experienced level learners, it is more suitable for those in leadership, management, supervisory or senior level positions who have to collaborate across cultures.
The course is not a good match for those that are new to the subject of cultural differences or culture at work. Such learners should undergone cultural awareness training instead.
2. How many people can we have on our webinar?
It's up to you.
The more people you have on the webinar, the less engaging it be will be. The less you have, the more dialogue and discussion is possible.
We like to make our online training interactive, with plenthy of discussion, so for us 6-12 people is great. We have however presented to 300+ people!
3. How long are the courses?
Again, this is up to you and also depends on who you are training and why.
Obviously if you are serious about behavioral change through the training, then time is needed. We run courses that are anywhere between 1-8 hours or sometimes a series of webinars delivered over the course of weeks.
4. Can we record the webinar?
Absolutely.
You will receive an MP4 recording of the training once the webinar is complete. We are also able to edit the webinar and upload it onto an online learning platform, with quizzes, case studies and resources for future learners.
Learn more about our Custom Course Development.
5. Who are your trainers?
Webinars are designed, developed and delivered by professionals with a background in people management and a training specialisation in cross-cultural communication.
We will send you bios of the best people for you once we know more about your needs.
6. Do you offer any other courses?
We can offer online training in the following areas as well as e-learning courses.
---