Cultural Awareness Training Online
---

---
Our Cultural Awareness training helps professionals recognise the impact of cultural differences in the workplace and learn how to manage them positively.
One of our industry experts will design and deliver the perfect training course for your team or organisation!
---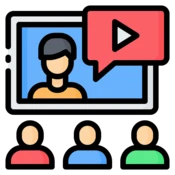 Let's Get Started on Your Webinar
If you would like us to start developing a webinar for you or your team, simply contact us to discuss your needs in more detail, or use the form below.

We provide training for professionals at all levels, from all sectors and across the globe.
---
What are the Benefits of Cultural Awareness Training?
Our training will help learners ...
Feel more confident when working across cultures

Manage expectations and reduce confusion

Communicate clearly and manage conflict with care

Improve their abilty to influence and shape work outcomes
Anticipate problems and solve them proactively
Boost their interpersonal skills and career opportunities
---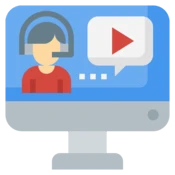 ---
What's Covered in a Cultural Awareness Training Webinar?
The contents of any of our webinars are tailored according to the needs of the learners and the organisation.
Our trainer will carry out a needs' analysis prior to the webinar, ensuring its contents, style and delivery are in line with expectations and requirements.
Here is an example of topics we frequently cover for clients in Cultural Awareness courses:
2. Working Across Cultures

3. Strategies for Effective Communication

4. Developing a 'Global Mindset'

+ Culture and its implications on the workplace
+ Developing self-awareness and cultural awareness
+ Common issues and challenges when working with different cultures
+ Differences in working styles, for ex: attitudes to leadership/ hierarchy, attitude to rules and relationships, attitude to time, teamwork, decision-making, initiative and responsibility, conflict resolution, etc.
+ Analysing differences in communication styles: verbal/ non-verbal communication, direct/indirect communication, high/low context communication, use of humour and the implications on everyday interactions
+ Creating effective ways of communicating virtually: e-mail, telephone, video conferencing, Skype and Webex
+ Cross cultural competencies and cultural intelligence
+ Thinking beyond culture & changing behaviour in line with surroundings
---
FAQs - Online Cultural Awareness Training
Here some answers to some common questions about our webinar training.
1. Who are the webinars for?
Anyone who works with people from different countries or cultures in any sort of capacity.
We train people from all walks of professional life including business, diplomacy, sports, public healthcare, etc.

2. How many people can we have on our webinar?
It's up to you.
The more people you have on a webinar, the less engaging it will be. We like to have between 6-12 people but can accommodate larger sizes if that is what is needed.
3. How long are they?
Again, this is up to you.
It could be 1, 2, 4 or 6 hours or could even be a series of webinars delivered over the course of weeks. All depends on who we are training and why.

4. Can we record the webinar?
Absolutely.
Clients will receive an MP4 recording of the training once the webinar is complete. We are also able to edit the webinar and upload it onto an online learning platform, with quizzes, case studies and resources for future learners.
Learn more about our Custom Course Development.
5. Who are your trainers?
Our webinars are designed, developed and delivered by professionals with a background in people management and a training specialisation in cross cultural communication.
Once we know a bit more about you and your needs, we can send you bios of the best trainers.

6. Do you offer any other courses?
We can offer webinar training in the following areas as well as e-learning courses.
---