Team Building Course
"It's given some new angles and views for me to reflect upon."

Cookson Gold delegate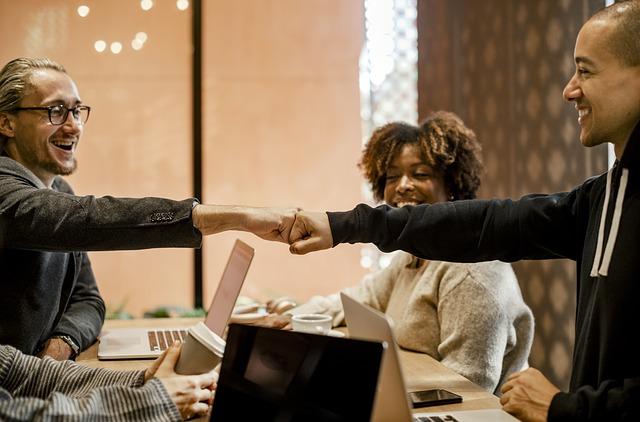 Our cross-cultural team building course helps strengthen bonds, leverage cultural differences and maximise performance potential.
Create winning habits and you create a winning team.
Course Aims
Working across cultures can somtimes be a challenge, especially when it comes to groups or teams.
Our Team Building training course has been designed to raise awareness of the impact of culture on team dynamics and how to use cultural diversity for collective advantage.

How Does it Help?
Our cross-cultural team-building course will help learners...
Discover the particular cultural dynamics of their team and how this impacts team-work
Anticipate challenges when working cross-culturally and develop plans to deal with them
Find cultural synergy with team mates and improve collaboration skills
Develop their interpersonal and emotional intelligence skills

Grow both professionally and personally by boosting confidence and performance
Who For?
Multicultural teams and for anyone who works as part of a team in which there are different cultures, whether at home, virtually or in a foreign country.

How is the Training Delivered?
All our courses are delivered online as webinars.
Once we know a bit more about your needs, our trainers will design a webinar, or a series of webinars, to help deliver the intervention you need.
Case Study
Our client is a luxury car manufacturer in the EU which had been purchased by interests in The Gulf region. At the top level of the company it was felt that there was not enough understanding between the two sides now working together.

We were tasked with sensitively putting together a course for investors and Directors which looked at the challenges they were facing in working with one another but in an open and non-accusatory way that would lead to resolution and a shared understanding moving forward.

We designed an innovative learning online workshop based around a symbolic theme – the approach, tone, subtlety and efficacy of the course were all praised by attendees.
How Do I Book a Course?
Simply get in touch.
With15+ years experience in delivering cross-cultural team-building courses we can quickly help you pin down goals and identify opportunities for the training.
Can I Get More Info?
Of course.
If you would like a detailed look at the course outline, simply use the the form below and we will email you a copy.