Why is Understanding the Culture Key to Successfully Doing Business in India?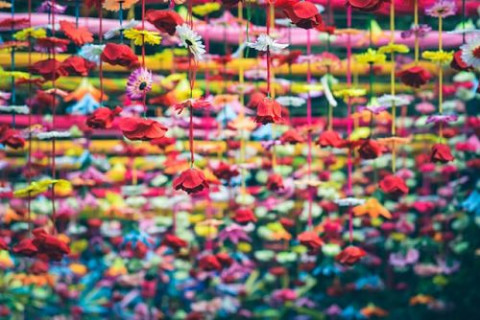 Global Real Estate advisor Jones Lang LaSalle have carried out some research into the difficulties that can be encountered by western companies when they enter the Indian market.
The result? Cultural differences are a major obstacle.
According to PR Newswire, 44% of surveyed companies wish to expand to India in the next three years.
However, this expansion is complicated by the many different cultures that exist within the Asian country.

In fact, the recent study conducted by Jones Lang LaSalle revealed that this cultural diversity is one of the main challenges that arises when a company wishes to implement changes into the Indian workplace.

The report, called India Corporate Real Estate Trends, surveyed both Indian and Western corporate real estate executives based in India. 22% of these executives felt that when transforming the Indian workplace, they were limited by the cultural diversity in the country. This is a big difference with the global average, which is only 7%.

Managing Director Corporate Solutions India at Jones Lang LaSalle stated that it is quite a challenge to allow for cultural diversity on the work floor, "especially when companies are required to create productive and coherent spaces at the same time."
In addition, he says that in order to cater for the different religions, languages and cultures in India, a great understanding of these is required. As all companies deal with a different mix of cultures, this also involves a tailor-made approach.

According to PR Newswire, it is not only the Western world that wishes to make a profit in the Indian market. Local companies are targeting the upcoming market as well. This means that the businesses are trying to up the productivity in the workplace, while cutting down costs. In fact, 89% of the surveyed executives said they were pressured by their bosses to boost the workplace productivity. For comparison; the global average is 72%.

Mr Kapila confirms that the call for better workplace productivity in India is stronger than in most countries. This means that corporate real estate teams have to be more committed. However, there is a disadvantage to this, he says: intricate projects often remain unfinished because there is a shortage of money, employee resistance, for example.

According to the report, 72% of the Indian corporate real estate teams are in danger of not performing at their best because they feel that they cannot meet their supervisor's demands. Workplace transformation might add value, the article says, but as India has a fairly strong business process outsourcing culture, it seems that outsourcing the delivery of corporate real estate services is not only very cost effective, but more and more socially accepted as well.
---
Photo by Nikunj Gupta on Unsplash
---
Related Posts
By accepting you will be accessing a service provided by a third-party external to https://www.commisceo-global.com/