Cross-Cultural and Multicultural Marketing - A New Approach to Marketing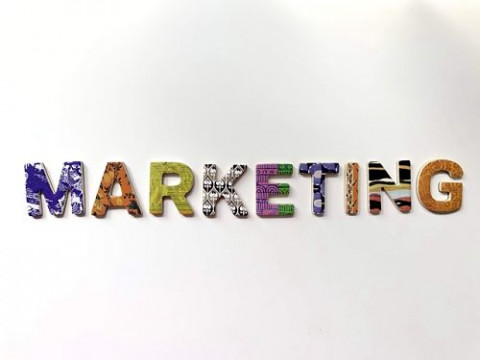 A number of American marketing and advertising companies have come together to start a new organization that aims to encourage cross-cultural marketing: a sign of changing directions and prioritizations within the marketing world perhaps?
Cross-cultural marketing, i.e. marketing aimed to target one large, general market, has been enriched by a new association.

Five large agencies...

- American Association of Advertising Agencies
- Draftfcb, part of the Interpublic Group of Companies (IPG - Analyst Report, Pepsico, Inc. (PEP - Analyst Report)
- two divisions of WPP plc (WPPGY - Analyst Report),
- Ogilvy & Mather Worldwide and
- the Millward Brown research company

....have joined forces to form the Cross Cultural Marketing and Communications Association.

Instead of focussing on individual sectors or industries, the CCMCA will employ a "total market approach," meaning that the market will be approached as a whole in order to generate revenue.

According to the New Yorker, founder Jeffrew L. Bowman believes cross-cultural marketing brings together two fields of industry that usually stay separated. He believes that companies are expected to be either in general or multicultural marketing, but that cross-cultural marketing unites these two fields.

In addition, the association's work force will be recruited from different cultures to make sure all consumers on the general markets are understood.

In the New Yorker article, member of the advisory board of the new association Vita Harris, who is also executive vice president and chief global strategy officer at Draftfcb, explained this practice. According to her, the total market approach entails that agencies and advisors exactly know the consumers' wishes. If a staff comes from different cultures, this is more easily achieved than when all employees have the same background.

Zacks reported that the association was officially launched at the Total Market Industry Conference at Ogilvy & Mather on 9 and 10 September. Here, the association's spokespersons addressed vital issues such as demographic and technological trends an strategies to attract new, skilled employees and keeping those that are already working for your company on board.

It is expected that the association will be beneficial to the overall advertising market. This is also what the association is aiming for. According to the New Yorker, Mr. Bowman states that the association wishes to "complement the other associations out there rather than compete with them for attention and resources." He added: "If we're successful, other organizations will adopt the total market approach. If we go away, great, it would mean we'll have been successful."


---
If you work across cultures, then why not boost your business performance wtih our fantastic online Cultural Competence Training Course for professionals? This course will help you to navigate cultural difference with credibility and confidence. The insights will ensure you dig beneath the surface and adapt your style to get the best out of your role.
---
Related Posts
By accepting you will be accessing a service provided by a third-party external to https://www.commisceo-global.com/