Get your copy of our In-depth Report on Indian Society, Culture & Business Practices

Useful for anyone travelling to India or working with Indians, this 42-page report will get you up to scratch with the essential knowledge to make a good impression.
Spanish, German, French and Italian versions are also available.
For only £4.99 the report can be yours.
Simply follow the instructions via Paypal. You will be sent a link to download the PDF or your browser will take you straight there.
Please note this offer is strictly for individual use only - if required for an organisation, training or for distribution, kindly contact us.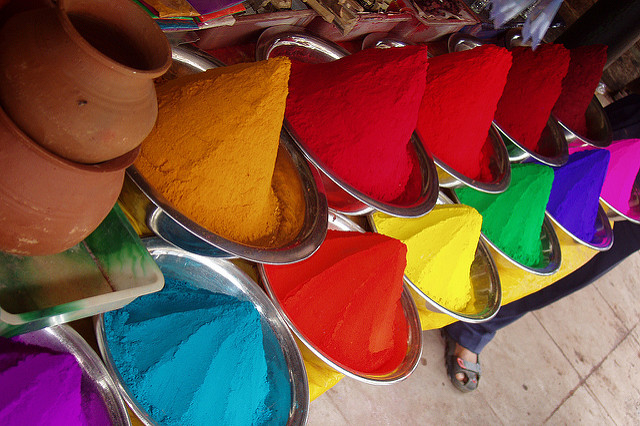 Contents: What's inside the India Report?
Our country reports are designed to increase the reader's awareness of a specific country / culture in order to maximise their potential when working there. Each country profile aims to give a complete picture of the country/ culture starting from a general overview then tackling specifics on how business is conducted.
By imparting the reader with invaluable cultural knowledge this offers an in-depth understanding of how to build interpersonal relationships, promote clearer lines of communication and help minimise misunderstandings.
This report is written for a wide audience, and follows a very simple, logical format.
An introduction to the country, its history, politics, people and culture.
An understanding of the target country's values, customs and etiquette and their possible impact on work and social life.
Tips on preparing to work with new colleagues from the target country.
An accurate portrayal of daily life in the target destination.
Guidelines and tools on adapting and dealing with cultural differences.
Practical information and useful links.
Here's a look at some of the topics the report covers:
India – An Introduction

Etymology
Geography
Climate
Population
Language
Food
Politics and Legislation
History
Safety and Security

Indian Culture and Society

Cultural overview
Indian culture and society overview
National Holidays and Festivals
Well-Known Indians
Dynamics of British Culture and Indian Culture
Indian Business Etiquette, Customs, and Protocol
Hierarchy
The Importance of 'Face'
Greetings and Language

Investing in India

Facts
Economic Development
Infrastructure

Business Practices

Meetings
Negotiations
Food and Drink, Gifts, and Entertainment
Only £4.99: Well-researched and clearly presented. Pure value for money.
The profile is to be solely used by the purchasing individual or organisation. If materials from this profile are to be used outside of agreed context, Commisceo Global Consultancy Ltd must be referenced and copyrights respected. Any questions can be emailed to us via the contact form.