HR Departments are Key to a Multicultural Workplace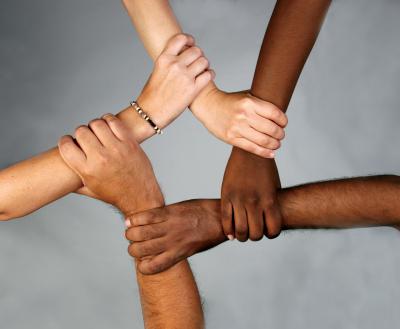 According to a new study, not enough organisations regard a culturally diverse work force as a top priority.
As having employees from different countries and cultures can benefit an organisation greatly, experts are urging Human Resource (HR) departments to take action!
Tom Newcome, HR Management, warns HR departments that unless managers are made aware of the benefits of diversity and inclusion (D&I), this topic will not get the attention it so badly deserves.

In a new report that was issued by Equality and Diversity, only 12% of the surveyed managers strongly agreed D&I was high on the agenda.

According Angela O'Connor, one of the study's authors and founder of The HR Lounge, many do make attempts to improve cultural diversity on the work floor, but many of these attempts are never finished. She believes D&I must occupy a central position within a company.

Here lies a task for the HR departments, as they must persuade managers of the importance of a diverse workforce. Most businesses overlook the reason why D&I is needed, and if the managers aren't on board, O'Connor says, D&I is in danger of becoming a "tick-box exercise" for HR.

In the study, 217 people in top positions were asked about D&I in their company. In almost all of the companies from which employees were surveyed (95%), diversity was part of the recruitment policy. However, only 28% of the participants included the practice in board recruitment and only a mere 4.5% strongly agreed that the diversity of the board of their company reflected the origins of their customers.

Valerie Hughes-D'Aeth agrees with O'Connor. The HR director at Amey, a public services firm, believes D&I can only be successful if the initiative is supported by the top of an organisation.

According to O'Connor, this requires HR managers that embrace the practice and are able to convince others of its benefits. O'Connor: "I'd like to see HRDs with a bit of backbone, a bit of resilience, getting involved and talking to the board… Being able to influence, convince and sell these ideas is crucial."

Another expert that is very against the "tick-box" approach is Andy Dodman, HR director at Sheffield University. Dodman says HR departments must take a direct approach to the management and warn them that the quality of their workforce will suffer if D&I does not get the attention it deserves. Management teams must also understand that improving diversity is a process that can take months, if not years. At Sheffields University, the staff was taught the ins and outs of D&I initiatives, which helped people release the importance of the practice.

The article on HR management.co.uk clearly shows that that HR departments are facing a tremendous task. A multicultural workforce can benefit a company greatly, however; thus, if the departments remain persistent in their efforts, the results can be tremendous.


Related Posts
By accepting you will be accessing a service provided by a third-party external to https://www.commisceo-global.com/