Blogs for Culture Vultures
German and Afghan military go all out on Cultural Sensitivity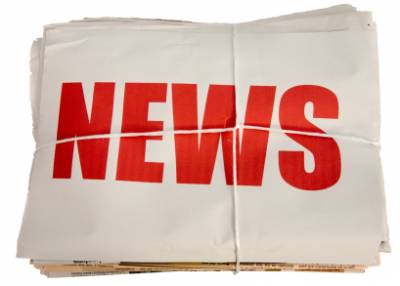 News round-up! See why German soldiers are receiving cultural sensitivity training and how Amazon conquered China. All news hot off the press!


German military receive cultural awareness training
When shipped off to another country, soldiers can encounter cultures that are very different from their own
. To avoid culture clashes the German army is offering
cultural sensitivity training.
These trainings start with the
German culture
itself; to understand other cultures, German soldiers should understand their own culture first. Then, a broader awareness is created by role playing games and seminars. Later on, soldiers can pass this knowledge on to their colleagues abroad.

Even though most soldiers admit the trainings have not taught them anything they didn't know yet and the effects of the intercultural training sessions have not been researched, most soldiers are convinced that it doesn't hurt to be aware of cultural differences before being posted abroad.



Afghans using culture guides for education on America and Western etiquette

There's no use in training only one of the parties that is involved in an intercultural situation; that is why Afghan soldiers in Afghanistan receive intercultural training as well as Americans. The reason for this is the increase of "insider" attacks, i.e. attacks of Afghan soldiers on NATO troops. As a great deal of these attacks have been caused by personal grievances, pamphlets are handed out which name the cultural differences between Afghan and Western soldiers and offer solutions to deal with them.

Read more


Home Depot's China adventure comes to an end

More cultural clashes but this time faced by an American company in China; the home improvement chain Home Depot has announced the closure of their seven big box stores in the Asian country. There are various reasons for this decision, but the most important one is that the American big box format did not appeal to the Chinese consumer. Cultural differences can also prove challenging in countries that at first sight appear to be similar, as Home Depot's rival Lowe's found out. After Canadian fears arose that the company would be ran on American terms, the company pulled out of the bid to buy Rona, a Canadian home-improvement chain.

Read more


Localization boosts online sales for yoga company
Good news for Lululemon athletica, a clothing company that sells yoga clothes and running gear. In the second quarter of this year, their online sales increased with a whopping 91%. The reason? The items in their online shops are localised to the country they are aimed for. This project has cost quite a bit of money, but has proven to be very fruitful. As a result, the company plans to further improve their localisation system next year.

Read more


How American companies are navigating Chinese cultural waters

At the moment, China's economy is booming; thus, it is not surprising that many American companies try to enter the Chinese market. This article states eleven different strategies for companies that wish to set up shop in the Communist country. So buy yourself a Chinese dictionary, print out these strategies and let's move east!

Read more


How Amazon conquered China through Localization
One of the companies that has accessed the Chinese market successfully is the American company Amazon. CEO Wang Hanhua states that the secret for this success lies in localisation. These localisation strategies vary from adjusting the product search of the Chinese website to the Chinese customer's wishes to introducing portable POSs that enable customers to pay when the goods are delivered. As the Chinese have a hard time remembering western words, the website is even accessible via Z.cn to generate more traffic to the website.

Read more

Written by Elise Kuip

Make a success of your business ventures by developing the skills, knowhow and confidence to work across cultures with credibility and impact. Our cultural training webinars are delivered by country and culture experts and are guaranteed to give you that competitive edge!
Prefer off the shelf? Then take a look at our immediately available online / eLearning cultural training courses.
Related Posts
By accepting you will be accessing a service provided by a third-party external to https://www.commisceo-global.com/