The Blog for Culture Vultures
Satiate your inner Culture Vulture with regular news and posts about cultural awareness, doing business abroad, working in a multicultural environment, HR diversity and global mobility.
Cultural tips on Export to Japan and China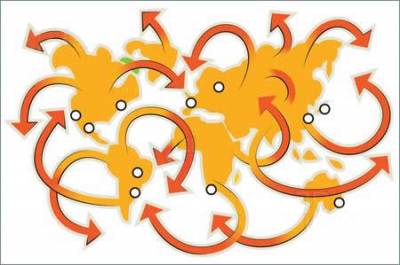 Do you export? AstraZeneca's Stuart Anderson offers some insights into the importance of understanding and adapting to the local culture in order to maximise success.
You might not realise it, but cultural differences even exist in the international field of export. According to Stuart Anderson, Director of Manufacturing and Supply at AstraZeneca Australia, companies often overlook the importance of knowing the culture of the country they are exporting to even though this is essential to a successful export programme. AstraZeneca exports 220 million dollars to 36 countries, so if there is anyone who knows how to successfully export products to foreign markets, it's Anderson. Thankfully, he has decided to share some of his knowledge.

Anderson discusses the business culture in various countries. In Japan, for example, the cosmetic appearance of products is very important: "if the exterior is not perfect, the contents of the box cannot be trusted." To avoid products being send back, companies should use packaging materials from Japan itself and strengthen the ties with local suppliers to gain a greater understanding of what they want.

Inspection is also a very important feature in the Japanese export cycle. Anderson remembers the time they forgot to put a single label on a package: "ordinarily [this] would result in a straightforward recall in any other country, but in Japan it took us four years to recover the trust and control in the eyes of the Japanese customers and significant additional costs." It is this vital to know what requirements exist in what country. It is also crucial that you and your customer trust and respect each other completely. All Japanese companies consider trust, good data and statistical rigour to be key elements in good relationships, and the country is known for its high customer service levels.



In China, the difficulty lies in keeping up with the demands of the market. There are many rules in the product environment which change very often. This means business must be flexible enough to absorb these changes.

Again, it is also very important to maintain good relationships with your Chinese clients. Asking a lot of questions is key, especially open ended questions. Clarifying information doesn't hurt either, as the language barrier with China is higher than most people realise. In addition, The tax system in China is very complicated; according to Anderson, companies should turn to trade commissions to get information about this system and how to find your way in it.

Anderson thinks exporting to other countries is quite a complex matter. To make sure they maintain a good relationship with your clients, companies should learn about their export culture and act upon this. It might take some time, but companies will definitely pluck the fruits of their labour!


by Elise Kuip

Related Posts