Cultural Differences in Values and the Ways We Work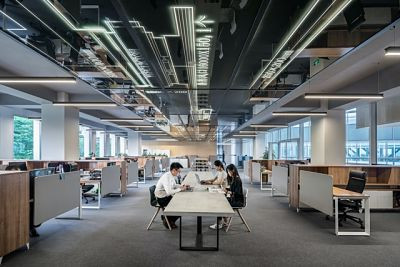 If you work cross-culturally, whether abroad or at home, chances are you have found yourself in a situation whereby you find yourself a little lost with the way people work and/or behave.
Sometimes, this comes down to culture - i.e. differences in values and how this translates into the way someone carries themselves at work.
To illustrate where these differences come from, we are going to explore how people across the world view values in contrasting ways.

Think about the questions yourself and how you would answer.
Consider the impact when people from totally differing viewpoints come together to try and work with one another as well as how potential miscommunication might be overcome.
---
HOW DO YOU VIEW RULES?
"Rules are important, useful, and should generally be followed."
Many English-speaking countries, such as the UK, USA, Canada, and Australia tend to hold this view. Also many parts of Northern Europe, such as Germany, Switzerland and the Netherlands share this belief.

"Rules are only guidelines. We have to look at the situation to see if they can be applied. Often a relationship is more important than a rule."
Many Asian countries, such as India, China, and Korea hold this view. This belief is also held to varying degrees in such regions as Latin America, Southern and Eastern Europe.


---
WHAT'S MORE IMPORANT: CHANGE OR TRADITION?
"Change is important. Let's focus on the future."
Cultures such as the Netherlands, the US, and Australia are often known for their emphasis on change and innovation.

"Tradition is important. We should be informed by the past."
Cultures such as China, Iran, Poland and to a moderate degree, the UK, are often known for their focus on history and the past.


---
HOW DO YOU VIEW PRIVACY?
"Openness is important. We don't make a clear separation between our work and private lives."
Some people in Arab and Asian cultures don't have a strong need for privacy.

"Privacy is important. We have clear boundaries between our work and private lives."
People in many Western cultures, including the Netherlands, tend to need personal privacy.


---
HOW DO YOU VIEW TIME?
"Time is important to us. We appreciate structure, like to manage time, and ideally do one thing at a time."
Cultures in Northern Europe and North America, as well as Japan, are generally known for their focus on time.

"Time does not rule us. We appreciate flexibility with time and see time as fluid and negotiable."
Cultures in Southern Europe, the Arab World, Africa, Latin America (such as Brazil) and South and Southeast Asia are often known for their more flexible attitude toward time.


---
WHAT IS YOUR ATTITUDE TOWARD STATUS?
"It's important to treat people similarly. We don't like to stress differences in power and status too much."
Many cultures in Scandinavia, North America, and Northern Europe hold this view, along with countries like Australia and New Zealand.

"It's important to honour and respect differences in status and power that come from age, position, and traits like gender." Many cultures in
Asia, the Arab world, and Latin America—and to a moderate degree, Southern (such as Italy) and Eastern Europe —share this belief in respecting status differences.


---
WHAT SHOULD WE FOCUS ON MORE: THE INDIVIDUAL OR THE GROUP?

"We see ourselves primarily as individuals working together on a team. Individual recognition and motivation is important."
English-speaking cultures including the UK, Canada, and the US tend to focus on the individual. Also, Northern European cultures such as Sweden, Denmark, the Netherlands, and France also share this view.

"We see ourselves primarily as a team and think in terms of the group. We generally want to be recognized and motivated as a group."
Many cultures in Arab countries, Asia (such as Thailand), and Latin America place greater emphasis on the group than the individual.
---
HOW MUCH CONTROL DO WE HAVE OVER OUR LIVES?
"We are in charge our lives and are responsible for our own success and/or failure."
Cultures such as Israel, Norway, the US, the UK, France, the Netherlands, and Belgium tend to believe that what happens to them is largely their own doing.

"We are controlled by forces outside of us—higher powers, fate, even sometimes luck. Many factors control our success and/or failure."
Cultures including Venezuela, China, Russia, Kuwait, Singapore, and India tend to recognize outside forces that control what happens to people.
---
Sometimes, when working across cultures, it is the answers to these simple questions that can be the driving force behind differences or challenging situations.
---

Want to learn more about cultural awareness?
---
Please note, these are only examples of what people from different cultures tend to prefer and value. There are many factors that influence people's preferences along these scales, including age, gender, company culture, religious beliefs, and personality.

Therefore, because someone comes from a certain culture, we cannot assume they will share these preferences and values.

Think of these examples as possibilities, not predictions!
---
Photo by LYCS Architecture on Unsplash
---
Related Posts
By accepting you will be accessing a service provided by a third-party external to https://www.commisceo-global.com/