Italian Hotel Owner Creates Etiquette 101 for 'Rude Russian Tourists'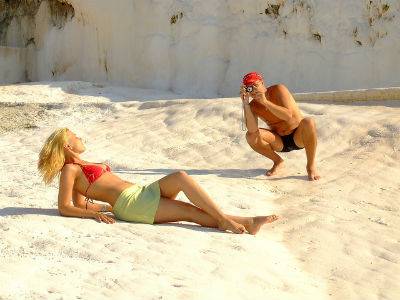 Russians have a reputation for being loud and rowdy tourists when they travel abroad.
However, this might soon be a thing of the past as an Italian hotel owner has created an etiquette guide for Russians who are visiting Italy this summer to try and temper their 'uncouth' ways.
According to Nick Squires, Italians have had enough of the way Russian tourists act when they travel to their country to enjoy a nice holiday in the sun.

In his article on the Telegraph, he says that even though Russian tourists have been a great boost to the Italian tourist sector, their manners often leave a lot to be desired.

Russians usually opt for the Tuscan region when they visit Italy, and this is why Salvatore Madonna, a hotel owner in the region, decided to create a TV ad that teaches Russians about Italian etiquette.

Madonna, owns a number of luxury hotels in Forte dei Marmi, an upscale resort on the Tuscan coast. With Cyrillic hotel menus and designer outlets, the resort is completely geared to Russians – in fact, Squires says, its nickname even is "Moscow-on-Sea"!


---
Etiquette tips for Russians
In the 3-minute TV ad, Russians are advised to smile more express their gratitude when they are on holiday in Italy.
They are also asked to be nicer to Italian hotel staff and waiters.
In addition, they are also taught a thing or two about Italian culture: that ordering a cappuccino after lunch is unacceptable, for example, or that red wine and fish do not go together.
Russian Model Ljudmila Radcenko is featured in the advert, which will appear on Russian TV and on social media networks in the country. Radcenko lives in Italy and speaks Italian in the ad, but is subtitled in Russian. In the ad, she advises Russian woman to leave their tiny bikini's at home and to express their appreciation for the service their receive in hotels or restaurants, for example.
According to Squires, Madonna hopes that the advert will result in a better integration of Russian tourists in Italy.

He says the ad isn't an example of Italian arrogance towards the Russians, but should be viewed as a way to "shepherd" tourists toward behaviour that is more culturally accepted. He says the advertisement simply gives advice on some quintessential Italian behaviour.
---
Related Posts
By accepting you will be accessing a service provided by a third-party external to https://www.commisceo-global.com/