Cultural Dexterity: The Key to Business Success in Ghana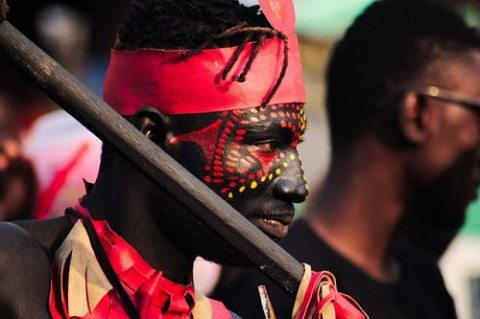 All week, in Ghana, we have reached out to a broad spectrum of successful Ghanaian businessmen to help determine how they have managed to attain success.
Our meetings focused on hearing their experiences, their challenges, as well as their formula for breaking out of the crowd.
Patrick Fares, an inspiring and highly successful Ghanaian entrepreneur is one of such businessman that we met today. He is the CEO of Royal Airport Hotel Ltd, a hospitality company whose holdings include Holiday Inn Accra, Holiflats and Atlantic Hotel Takoradi.

Patrick was born of a Ghanaian (Akan) mother, and a Lebanese father. He grew up in Ghana before going off to University in the USA, where he ended up living for over 20 years.
He told us that he had always planned on coming back to Ghana and hence did not lose touch with his roots. He took every opportunity he could get to visit Ghana, and therefore did not lose touch with the reality on the ground such as maintaining contacts or keeping abreast of business opportunities.

When opportunities came up to invest in Ghanaian he recognized and grabbed them, armed with his life's savings and all the years of business experience realized in the U.S.

One such opportunity resulted in the purchase of the newly-created Airport City complex, near the airport. Patrick says that people at the time thought he was crazy for buying such expensive land in an area where practically nothing existed except for the airport. In the last five years however, this area is now the most sought-after real estate. High-end office buildings, hotels and shopping malls dot the horizon.


---
---

So, what has made Patrick's case so inspiring and successful?

It is his cultural dexterity, understanding of cultural differences, or ability to switch back and forth between his Ghanaian, Lebanese, and American selves.

Leveraging on his multi-cultural know-how he is able to relate to a much wider population. He is able to talk effectively communicate with diverse groups, be it suppliers, customers, investors or bankers by taking into account their background or point of reference. He trades jokes around in Twi with his employees while motivating them to be the best they can be. He understood the Ghanaian management style.
His approach is very much a hybrid product, where he has taken the best of both worlds and used it to maximise the effectiveness of his organization. The Ghanaian concept of 'winging it' and the American approach of creative problem solving are selectively used, as deemed appropriate.
This is an exemplary case of the old adage of 1+1 = 3, or simply put, evidence of the huge benefits of using diverse methodology based on multi-cultural dexterity to achieve organizational goals.
---
If you're doing business in Ghana, then boost your business efforts by taking part in a webinar cultural training with one of our Ghana business and culture experts.
---
Photo by Enoch Appiah Jr. on Unsplash
---
Related Posts
By accepting you will be accessing a service provided by a third-party external to https://www.commisceo-global.com/