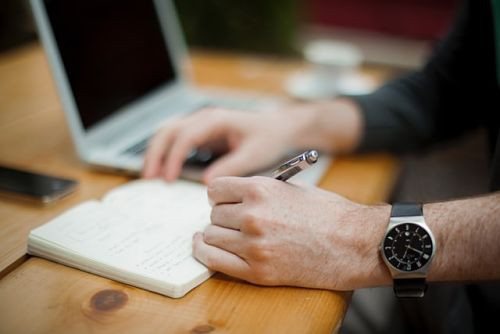 Leading research and workplace innovation company, Career Innovation (Ci) has today published the results of its latest study, Cross-Cultural Development Conversations.

Carried out across 45 leading companies worldwide, the new study has found that although organisations are aware of the need to skill up their leaders to manage the cross-cultural workforce, few have acted to make this a reality.

At a time when the pace and scale of globalisation has never been higher, competition for the best talent remains intense. The effectiveness of development conversations in organisations is known to play a significant role in engaging and retaining key talent.
Factoring in the complexity of a diverse and dispersed workforce makes it even tougher to ensure that these conversations are at their most effective.

According to the 45 organisations interviewed (Sept-Nov 08), the business importance of working effectively across cultures is high and rising. Most are already operating complex organizations across multiple regions and almost all (91%) indicated they expect cultural diversity in their organisations to increase over the next 3-5 years, with nearly 50% expecting a "significant increase".

The study revealed three top factors that impact cross-cultural development conversations:

1) The directness of communication style
2) Language differences – especially when people are not communicating in their first language
3) The need to establish high levels of trust across cultures, in order for development conversations to be effective

Differences between Asian and Western cultures were consistently reported as a particular challenge by respondents with 50% of organisations reporting this as an issue.

Companies identified many key employee development processes that are impacted by these cultural hurdles. For example, 60% of organisations said that coaching relationships can be much tougher to establish in some cultures than in others. Giving feedback can also present challenges, with one company finding that its Chinese employees quit after receiving challenging feedback.

"This issue has a big impact on global organisations", says Ci's founder Jonathan Winter. "Although they are increasingly aware of the need to encourage meaningful dialogue with employees about their careers and development, only a few have really taken on board the additional complexities overlaid by the cross-cultural dimension. Left unresolved the cross-cultural conversation gap hits the bottom line in a way companies can ill afford in today's tough times."

Organisations who are placing the strongest focus on building their employees' cross-cultural competence report significant benefits including improved attraction and retention rates.

Following on from this study and Ci's previous Conversation Gap research, Ci will be developing its existing career tools and approaches to encourage more leaders to develop cross-cultural thinking as part of their everyday style. Winter offers an example of how this will be incorporated, "Our Engaging Conversations multi-rater tool is already helping mangers around the world improve their staff dialogue skills and habits. We're going to take that to the next stage and incorporate the cross-cultural dimension".