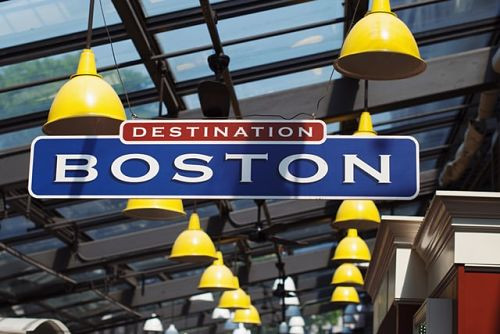 As many Chinese tourists only pay a brief visit to the city, local Boston companies are now getting training to increase their appeal to this important group of visitors (and revenue stream).
According to The BBC, many Chinese tourists travel to the United States for their holidays. The top three American cities they visit are New York, Los Angeles and Washington DC, but Boston isn't far behind.

However, the Chinese often only visit this city to check out universities like Harvard and the MIT, resulting in very short visits that aren't very beneficial for the local Boston businesses.

If Chinese visitors could stay longer, the boom to the local economy could be massive.

Jolin Zhou, who works for the Chinese tour operator Sunshine Travel in Boston, tells a story about a Chinese man and his teenage son who had come to Boston to look at universities. "One day he asked my co-worker, 'Can you recommend a meal, a good restaurant and bring me there? The best restaurant in Boston, no matter how expensive.' My co-worker brought him to a restaurant; they spent $1,000 for two of them for dinner."

Zhou told this story to participants of a tourism workshop that was set up by the Massachusetts Office of Travel and Tourism. The Office wants to attract more Chinese people to the region as the middle class in China consists of about 300 million people who are spending more and more time abroad. In terms of most visitors per country, they are the ninth biggest group in the US, and the fastest growing one. They even rank third in the biggest spenders when travelling abroad.