Hyatt Join the Battle for Cultural Diversity with New Marketing Campaign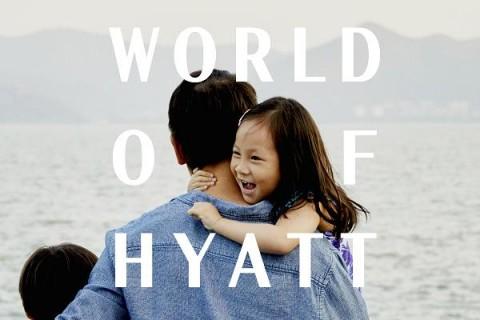 I recently penned some musings about the privitization of cultural diversity in a blog post; the central theme being that politics and politicians don't know how to handle the boiling hot potato that is multiculturalism. The result, I predict, will be the private sector championing cultural diversity and multiculturalism with the politicians glady handing responsibility over.
To summarise the blog, I believe the private sector see the failings of politicians to positively engage and counteract the harmful anti-difference agenda as bad for business.
It's bad for business because 1) most businesses now sell to multicultural audiences and 2) most businesses employ multicultural workforces.
To allow an agenda that harms the private sectors' access to a global, multicultural consumer and talent base can not be allowed to happen.
This will be aided by the polticians themselves as they will be glad to palm off the challenge to someone else; we have seen it time and time again in politics that when things get tough, they look to the private sector as an answer.
Big Brands Value Diversity
Over the past few months, and without doubt aided by the election of Trump, big brands have already started to make a claim on culture and diversity.
You only have to look at the recent string on advertisements to hit the 2017 Super Bowl as evidence.
Airbnb ran an ad called, "We Accept" which is all about differnence, Budweiser's was called "Born the Hard Way" looking at immigration, and construction company 84 Lumber's "The Journey" which looks at the migrant's experience.
Hyatt Use Oscars Advert to Push Diversity Message
Hyatt Hotels Corp. is now the latest big brand to promote cultural difference, multiculturalism and unity as part of a new loyalty programme.
Launched during the 2017 Academy Awards ceremony, the company unveiled "For a World of Understanding."
Set to a modern version of the song "What the World Needs Now Is Love," the 30-second as shows travelers around the globe connecting with others, overcoming prejudice and getting along.
"We thought about this idea of understanding as essential to our business, and our own diversity as a company. It's a universal message. The scenes are all in some ways, things we can all relate to. We've all been in unfamiliar situations, and we've dealt with that and come out the other side with a deeper sense of understanding and appreciation. That's the key human reality, and we think that makes it timeless." CEO Mark Hoplamazian [source]
For Hyatt's new campaign, Hyatt used the creative agency MullenLowe.
"We knew there was a great opportunity to not only craft something very honest, authentic and true to the Hyatt brand, but also create something resonant at a time when the world really needs it. It's the small things that can have an amazing impact, things everyone is capable of; a knowing glance, a smile, an outstretched hand. These things transcend race, language and culture." Tim Vaccarino, exec creative director at MullenLowe. [source]
2017 is set to be a very interesting year indeed; the privitization of diversity had begun!
Related Posts
By accepting you will be accessing a service provided by a third-party external to https://www.commisceo-global.com/