Why is China Becoming a Top Expat Destination?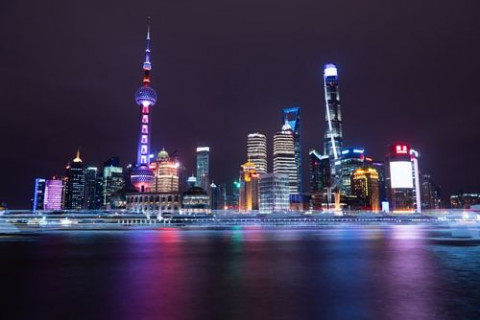 The annual Global Relocation Trends report, from Brookfield Global Relocation Services, reports that China is the top expat destination followed by the U.S., UK, Singapore and Switzerland.
China has some great advantages for inbound expats.
Not only is the country a multicultural melting pot, oozing with ancient history, beautiful architecture and technological advances, unseen elsewhere, the standard of living is incredibly low, meaning that expats are practically guaranteed to see an increase in their spending power.
In fact, research by HSBC, estimates that at least 72% of the inbound expatriate population benefit from additional spending flexibility.
The Brookfield Global Relcoation Services report also reports that China ranks as the top emerging destination, followed by India and Russia.
However, it's important to note that China presents the greatest cultural and relocation challenges....
Paradoxically, China is seen as presenting the greatest challenges to both international assignment managers and assignees due to the difficulty in finding suitable homes and schools, accessing medical care, immigration formalities, tax compliance, communication and knowledge of international regulations, the remoteness of the destinations, cutural differences and increasing costs.
Interestsingly, although India and Russia rank as the top emerging desitinations, they too, like China are viewed by international assignment managers and assignees as presenting the greatest relocation challenges.
Many of the challenges experienced when relocating staff to India or Russia, mirror those of China, namely; logistics, infrastructure,housing, schooling, cultural / linguistic differences and medical care.
The survey of 180 multinational firms reveals a significant move by companies to control costs with the number one relocation challenge being the overall cost of assignments, followed by finding suitable candidates and controlling policy exceptions.
For expats relocating to China, it's essential that they are prepared for the move. All too often, the emphasis is placed on the logistical needs of the move, and the personal skills required to work effectively within the culture are ignored. Unfortunately, the inability to adapt to the Chinese culture is cited as one of the key reason for assignment failure. With this in mind, it's essential that international assignment managers take the time to equip their expats with an understanding of the Chinese culture.
Designed by China business and culture experts for indivdiuals relocating to China, our Chinese Cultural eLearning / Online training course is a perfect, immediately accessible resource.
Trusted by multinationals, this insightful and comprehensive eLearning course is jam packed wtih critical direction and strategies to help expats navigate the Chinese culture effectively, build positive relationships, make the best impression possible and maximise their business productivity when in country.
Without doubt, the benefits to relocating expats makes this Chinese Cultural eLearning / Online course one of the most valuable parts of their relocation package.
For expats who would benefit from live Chinese cross cultural training via webinarwith a specialist Chinese culture and business expert, our training webinars are tailored to meet the unique needs of both the expat and their trailing spouse. Contact our cultural awareness training team for more details.for more details.
---
Related Posts
By accepting you will be accessing a service provided by a third-party external to https://www.commisceo-global.com/