The Blog for Culture Vultures
Satiate your inner Culture Vulture with regular news and posts about cultural awareness, doing business abroad, working in a multicultural environment, HR diversity and global mobility.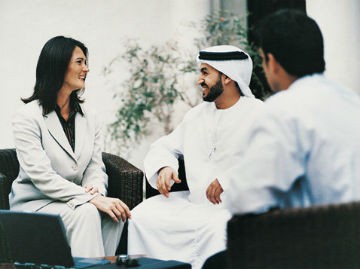 Travelling to the Middle East, The Gulf or Arab world on business?
No matter where in the world you go for work knowing a few words or phrases in the local language can break down barriers, build relationships and smooth the way to business success.
Punjabi is the fourth most spoken language in Canada after English, French and Chinese, according to an official census.

While English and French are official languages, Chinese, Punjabi, Spanish, Italian and Arabic are the most five most widely-spoken non-official languages in the country. Punjabi is also the 4th most spoken language in the Canadian Parliament.

According to the census by Statistics Canada in 2006, the most widely-spoken non-official language is Chinese (2.6 per cent of Canadians). It is followed by Punjabi (0.8 per cent), Spanish (0.7 per cent), Italian (0.6 per cent) and Arabic (0.5 per cent).

Read more > Canada