What Can Google Search Teach Us About Indian Culture?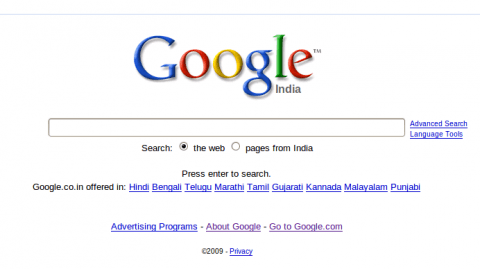 Google Search Engine data provides a fantastic window into the cultures of different countries by giving us insights into popular online searches.
By understanding what people within that country or culture are searching for, we can start to appreciate the topics and concerns that bind them together.
These insights can provide a great way of understanding the culture and social climate of countries we are planning to travel to.
Another reason why search data can benefit people travelling to India relates to relationship building and small talk. Relationships are very important in the Indian culture, which means that Indians tend to only enter into business deals and business transactions with people they trust.
Google search data can help you prepare for this cultural nuance by equipping you with valuable conversation starters to help oil small talk.
Let's now give you some insights into the Google search data and what they can teach us about Indian culture.
---
Top 10 Searches on Google in India, 2018
1. FIFA World Cup 2018
2. Live Score
3. IPL 2018
4. Karnataka Election Results
5. Baal Veer
---
The importance of sport in India is clear by the first three search results which are all sports-related.
Whether it's the national sport of 'Kabaddi', cricket, football, badminton, hockey, golf, table tennis or shooting, sport is important, and uniting, part of Indian culture.
Linked to the value placed on relationship building, hosting is a natural part of Indian culture and the Indian people have demonstrated their hosting skills by holding events such as Cricket World Cups, the Asian and Commonwealth Games and international football matches (such as the 2017 FIFA U17 World Cup).
---
1: FIFA World Cup 2018
Although cricket is the most popular sport in India, football comes a close second, with the FIFA World Cup ranking highly in 2018. Much of India must have been searching for all manner of information in the build-up to and during the competition. Did you know India have never actually participated in a football World Cup? Pretty amazing for such a large population!
2: Live Score
The Live Score website, gives real-time outcomes for games across all sports in India. Its high position not only demonstrates the importance of sport in Indian culture, but also the popularity of betting. Although the legality of gambling is very much a grey area in India, the International Centre for Sports Security (ICSS) have suggested that the Indian betting market is worth in excess of US$130 billion!
3: IPL 2018
The importance and popularity of the Indian Premier League (IPL) is not limited to India, but extends to cricket fans the world over. Many foreign cricketers strive to be included in one of the 8 IPL teams; gaining huge status if they succeed. It's also notable, that the cricket search term ranked in second place for annual search data in the UAE. The reason for this relates to the high number of Indian expatriates working in the UAE who clearly transport their love of the sport regardless of where they are in the world!
4: Karnataka Election Results
The Karnataka Legislative Assembly Election in 2018 was of huge importance in India with the largest ever voter turnout recorded (72%). As a parliamentary democratic republic, elections are important to Indians and people tend to be very invested in political issues. Politics is very much connected to identity in India, such as religion, caste, class or even neighbourhood.
5: Baal Veer
Film and television play an important role in Indian culture with Bollywood films occupying the top spot in previous Google annual search tends. Although Baal Veer is a fantasy TV show for children, it's become popular viewing for all generations of the family. Baal Veer essentially revolves around a child who holds the power of 7 fairies, which he uses to fight his evil counterparts. The series has aired almost 1,200 episodes to date!
Indian Culture
To summarise, Google search data can clearly play a valuable role in helping us understand Indian culture. By looking at 2018 data, we can see that sport is a fundamental part of culture, followed closely by politics and entertainment.
When you're preparing to travel to India, or, if you're looking for topics to discuss in conversations with your remote Indian counterpart, then take the time to look into the data. If you see that a particular film is trending in the first place, then take the time to watch it!
Your efforts will not go unnoticed. Without a doubt, your Indian counterpart will appreciate the interest you have taken; helping you to build trust and to encourage a more open relationship.
---
Want to Learn More About Indian Culture?
Then sign-up for our India Online Cultural Awareness Course - packed full of valuable information about the culture, doing business, etiquette, taboos and tips around communication.
Related Posts
By accepting you will be accessing a service provided by a third-party external to https://www.commisceo-global.com/