An Expatriate Child's View of Life in Saudi Arabia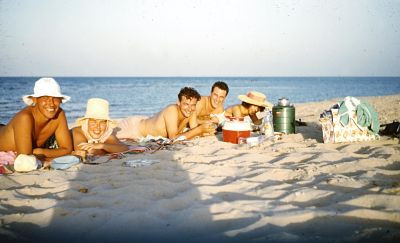 Despite all the attention given to the Middle East today, it's fair to say that stereotypes and misconceptions still make a lot of noise!
The perception of one country in particular, Saudi Arabia, is clouded by mystery and stereotypes due to the country's strict adherence to the Islamic faith.
What is the Aramco Brats' Story?
The Aramco Brats' Story is a feature length documentary film which helps to unpick some fo these stereotypes and misconceptions. It depicts the Kingdom of Saudi Arabia as seen through the eyes of the Western expatriate children who grew up there between 1933 and present day.
Who were they?
Aramco Brats were the children of expatriate workers who were employed by Aramco (Arabian American Oil Company) and who spent their childhoods within the Kingdom.
Why does the film focus on?
The film is an amazing depiction of Saudi Arabia, Arabs, and Islam, narrated by nearly 100 average Western citizens of all faiths, who share their memories of growing up in the Kingdom. Now fully grown adults, many of these kids were third generation offspring of parents and grandparents who came to Saudi Arabia to seek their fortunes when the oil fields were first discovered. Although most are of USA descent, many others originate from elsehwhere in the world. As such, it's fair to say that, although they grew up in Saudi Arabia, they grew up within a multicultural and diverse backdrop.
Beginning with the History of Saudi Arabia and its first monarch, King Abdullah Aziz Ibn Saud, The Aramco Brats' Story mixes old and new media with the stories and commentary of average Western citizens to explore such topics as: Saudi Arabian culture, Desert Storm, the Royal Family, the discovery of Oil in 1937, expatriate life within the region and the Western Media's portrayal of Arabs and Islam.
What do audience reviews tell us?
Throughout the film, the audience comes to realize that the reporting they have witnessed, the small vignettes of footage they have seen, and the rumors they have heard are not indicative of the overall Arab culture. One of the most interesting facets of the film is found in the understanding these interviewees carry regarding the acclimation of the Islamic world into the new millennium's Global Village.
Why are the Aramco Brats commonly called Third Culture kids?
This privileged group of children and adults have, in their own way, inadvertently developed a Third Culture without denial of religion, race, color, or creed that is representative of the future earth culture, with a goal that is nothing shy of world peace.
Our conclusion?

The Aramco Brats' Story is one in the first of a series of films that will, without a doubt change the world. If you've ever held an opinion about the events of this day and age, or wanted to know more about the Arab world, this film is a must see. You will leave inspired, humbled, and enlightened. It's also a great film to watch if you're preparing to relocate to Saudi Arabia. It will give you valuable insights from people rooted in the culture.
---
Online Saudi Arabia Cultural Training
If you're relocating to Saudi Arabia, then give yourself the best possible start by enrolling on our Saudi Arabia online Cultural Training programme for businesss professionals. Jam packed with essential information and strategic direction, this online cultural training course will help you to put your best foot forward from the word go! Covering topics such as cultural values, taboos, etiquette, business culture and local expectations, this training course will ensure you build trusting and productive business relationships and that you maximise your business outputs.
---
Blog image by Brett Jordan from Pexels
---
Related Posts
By accepting you will be accessing a service provided by a third-party external to https://www.commisceo-global.com/