Teaching Across Cultures – eLearning Course on Becoming a Culturally Responsive Teacher
---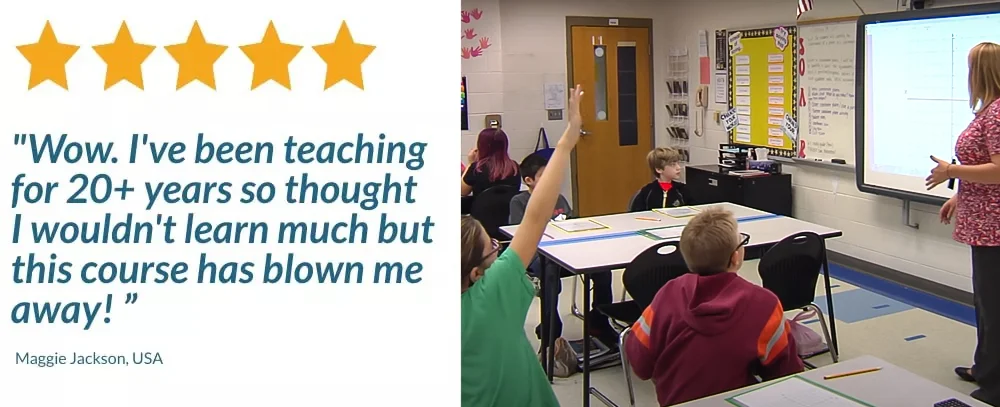 ---
CLICK 'ORDER IT' TO BUY
$25 LIMITED TIME ONLY!
Pay with credit card using Paypal or Stripe and you'll receive your login via email.
If you need an alternative payment method, choose 'Offline Payment' and contact us for details.
See below for a sample of the course.
---
This eLearning training course has been developed for professional teachers and educators who work with students from different cultures.
It's perfect for teachers with culturally diverse classrooms as well as for teachers who are teaching abroad in foreign countries.
Covering cultural differences around topics such as learning styles, authority, feedback and participation, this online program is the perfect introduction to culturally responsive teaching.
---
What are the Benefits of the Cross-Cultural Teaching Course?
Cultural diversity education will help teachers learn how to work with pupils of different faiths, economic statuses, and language backgrounds. Teachers and educators will gain invaluable insights into the impact of culture on teaching which will enable them to:
Positively manage their classrooms and encourage student participation

Communicate effectively with their students and give feedback appropriately


Identify different learning styles and adapt classroom practices accordingly

To improve cultural awareness activities in the classroom and learn to use culturally responsive teaching practices
---

---
What's Topics are Covered in the eLearning Course?
Our ready-to-go eLearning course on becoming a culturally responsive teacher consists of 5 chapters focusing on the topics below.
+ How to identify different learning styles and design culturally responsive classes

+ How to manage cultural differences around respect and set the correct tone in class

+ How to differentiate participation styles and modify lessons successfully across cultures

+ How to communicate rules appropriately and enforce them carefully

+ How to adapt feedback and encourage dialogue with students from different cultures

---
GET STARTED NOW!
$25 FOR LIMITED TIME ONLY
Pay with credit card using PayPal or Stripe
Contact us for team and organizational licenses.

---
FAQs
Here are some answers to some common questions we receive about our eLearning program on teaching across cultures.
How does it work?
Once you pay (or have your license) you will receive a URL via email. Simply click that URL and then 'sign-up' to our LMS. Once you're signed up, you'll get access to your course - 24/7 for a year.
The course is made up of content, case studies, quizzes, videos (captioned) and resources. See the sample above to get an idea of what the LMS looks like and how the content is presented.

Who is the course for?
The course has been designed and developed for teachers and educators who have culturally diverse students or who teach abroad in foreign countries. It's ideal for anyone who wants to learn more about becoming a culturally responsive teacher.

It's more appropriate for those teaching ages 6-18+. Having said this, if you teach adults, this course is still highly useful.

Although the course covers all cultures, the audience is primarily based in the USA, Canada and Europe which means the focus of case studies and examples may be more familiar to teachers from this part of the world.

Are there any prerequisites for learners?

Not other than already having some basic teaching experience. It has been designed for teachers at all levels.
How many people can take the course?

If you buy a license as an organization/school/college, then it's up to you.
We will give all your learners their own logins and they can take the course in their own time.
We can even give you statistics on your learners' progress as and when you want it.
Is there an assessment for the course?

Assessment is carried out during the course itself.
This is via multiple-choice questions as well as questions based on case studies and teaching scenarios.
Do learners receive a certificate?

Of course.
Once completed all learners can download their certificate for inclusion in their professional teaching portfolio.
If you have a question left unanswered, please get in touch and let us know.
---
SCORM Files
If you would like to host the course on your in-house LMS then we will send you a SCORM file for easy upload.
Read our FAQs page for more information on purchasing our courses.
Develop Your Own e-Learning Course on Cross-Cultural Sales
If you would like to use our online course or to adapt it to your own needs, then it's very easy.
We can design and develop new content or amend current content, to fit your specific requirements – whether that be in using specific case studies, changing quiz questions or anything else.
Read more about our Custom eLearning cultural training courses.
Blended Learning
Although the e-Learning course is perfect as a stand-alone solution, it can also be used as part of blended learning.
Teachers looking for tailored support or specific insights on culturally responsive teaching can participate in a follow-on cultural training webinar or online coaching, tailored to meet their needs.
Team & Group Licenses
As well as individual licenses, we also provide team, group and organizational licenses.
Please contact us to discuss your needs and how you can license our course.
Read our FAQs page for more information on purchasing our courses.
White labelling & Reselling
All our e-Learning courses are also available for white labelling and reselling.
If you would like to generate revenue through sales of our courses or want to buy a license to present our courses as your own, simply get in touch with one of the team.
Read our FAQs page for more information on purchasing our courses for your LMS.