Turkmenistan Cultural Awareness Training
"Great course, well done to the trainer!"

Genpact delegate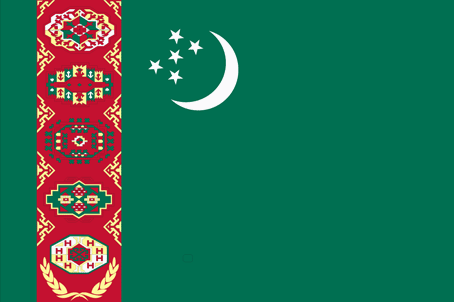 Our training course is perfect for anyone working with Turkmen or doing business in Turkmenistan.
Who benefits from our courses?
We help people from all walks of life.

Professionals visiting Turkmenistan for work
Businesses needing help managing Turkmen suppliers
Project teams collaborating with Turkmen counterparts
Leaders and managers motivating Turkmen employees
Exporters pitching for prospects in Turkmenistan
...and many, many more.
Case Study - Relocation Training
A North American company approached us to help a senior executive who was moving to Ashgabat as part of a short-term contract they had won in the country.

Our task was to design a training course for him that would help him settle into life as well as overcome many of the cultural challenges he would be facing.

The training was acknowledged as providing him with practical and effective strategies on how to get the best out of the relationship with the client.
What's Covered in the Course?
All our courses are bespoke.
This means no two courses are ever 100% the same. We tailor the contents, topics and approach according to who are are training.

Topics many of our clients want to explore include:
Cultural Awareness & Turkmenistan
Cross-cultural (mis)perceptions
Attitudes to foreigners and stereotypes
Social values and cultural pillars
Communicating with Turkmen
Beliefs, ethics, customs and expectations
Building relationships, etiquette and manners
Communication and sharing information
Business in Turkmenistan
Business drivers and cultural fundamentals
Cross-cultural analysis of potential challenges
Comparative analysis of business practices
Working in Turkmenistan
Relationships, trust and common goals
Networking, business entertainment and meetings
Managing conflict, influencing and decision making

These topics are indicative only - we cover what learners need.

How is the training delivered?
All our courses are delivered as webinars.
How do I get a course overview?
Simply by using the form below.
Let us know a bit about what you need and we can either send you a sample course outline or arrange a call.