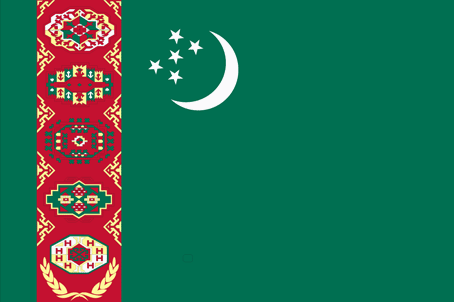 Learn about Turkmen culture and business practices
Understand how to interact with Turkmen clients socially and in business
Explore how to make a good first impression and develop long-term relationships
Our Turkmenistan cultural awareness courses are exactly what you are looking for if you are looking to do business in Turkmenistan, have Turkmen employees or are looking to relocate.
How can our training courses help you?
Our courses can help you if you are looking to learn about Turkmenistan, it's culture and people.
You may be moving to Turkmenistan for work, you may be a consultant that travels there for short-term work or you might have a business that is looking to export to Turkmenistan.
We create our courses according to your requirements and the outcomes you wish to achieve.
Course Content: Understanding Turkmen Culture
You won't find off the shelf, generic courses here, we offer bespoke courses that are custom-made to meet our client's needs.
This is because we know that the true value of a training course lies in its content, and courses that are specifically designed will provide a greater insight and understanding than a set course.
We do of course have set course outlines for the more basic requests however our clients choose us for one reason – we care about culture. This means that we take the time to talk to you about your hopes and objectives and can create content and provide a trainer that will allow to achieve your desired outcomes.
Our experience in delivering training courses has led us to identify some of the key areas that most clients want to cover as part of their course, some of these are:
Turkmenistan today
Defining Turkmen culture and values
Location, demographic, geography, regional differences, history and business environment
Social, economic and political climate of Turkmenistan

Doing Business in Turkmenistan
General guidelines on doing business in Turkmenistan
Management structures and styles
Communication style
Virtual communication: e-mail, telephone and video conferencing
Presenting to a Turkmen audience
Networking in Turkmenistan
Turkmen business etiquette
Negotiation and conflict resolution
Entertaining and social etiquette
Analysing critical incidents and scenarios

Daily Life in Turkmenistan
Where to live
Getting around
Cost of living
Leisure and clubs
Shopping
Making new friends
Medical and health system
Schools & education
Coping with the climate
Homesickness
Making the most of your time in Turkmenistan: weekends and travel
The topics above are in no way exhaustive; we deal with many subjects, topics and areas that may not be highlighted above. If you have something specific you want to cover that won't be an issue - just ask.
Convenient Training Delivery
face-to-face
e-Learning
self-study
simulations & games
mentoring & coaching
The type of training delivery depends upon the client's requirements, we will tailor the deliver style to meet your needs.
If you want one on one training in the office, or remote training via online webinars we can do this for you. Our commitment to our clients combined with our highly skilled and experienced team means that we can create the type of training you need.
Our trainers are based internationally which means we can deliver training wherever you are.
Distinguished Cultural Trainers
At Commisceo we handpick our trainers to ensure the highest quality delivery of your training course.
Before we even look at professional qualifications, we make sure that all our trainers match our company culture, ethos and goals. Once past this stage we look for 4 key strengths:
Mastery of intercultural communication
Insider knowledge of a country
Involvement in industry
Informative training style
The trainer chosen for you will have been selected to match your requirements. For example, if you nee help closing deals your trainer will be someone who has done it. If we are coaching a family relocating to Turkmenistan then our trainer would be someone who has been through the move themselves and can give personal understanding.
To find out more or to book a course, please contact us using one of the forms.