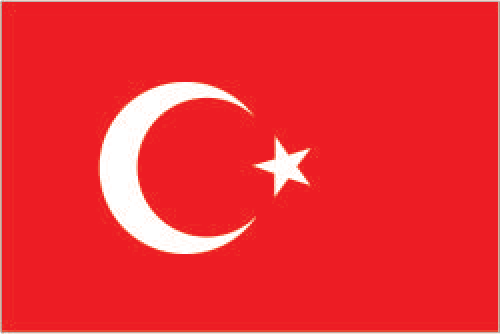 Discover how Turkish culture impacts business
Learn how to deliver successful pitches to a Turkish audience
Gain the skills to communicate effectively with your Turkish counterparts
We are experts in Turkish culture training with 10+ years delivering courses globally
Who do our Training Courses Help?
We help managers with responsibility for mixed cultural teams to get the most out of their teams
We help businesses structure their negotiation approach for Turkish audiences
We help relocating staff and their family members integrate and settle into their new roles in Turkey
We help exporters looking for business opportunities in Turkey
...and many more.
Regardless of the industry within which you work or the roles of your staff, Commisceo will help you drive the success of your Turkish business plans.
Case Study - UK/Turkish Team-building

Our client is a UK engineering company with an operation in Turkey and the UK. Our client approached Commisceo when issues started to emerge within both sites which were affecting productivity and morale.

Commisceo provided interventions to both offices which promoted communication and dialogue and sought to identify the issues and help staff to find an in-house solution. This intervention also sought to equip staff with an understanding of the differences in work approach between Turkish and British staff members. This increased cultural understanding helped staff to appreciate that 'differences' on both sides were cultural and not due to ill will or negativity.

The training was a great success and provided the foundations for the teams to come together with greater trust and understanding. Training is now repeated at both sites on an annual basis and targeted at new employees. The issues previously experienced are no longer evident within the company.
Learning About Turkish Culture: Our Courses
Our training courses are as unique as our clients and fully endorse the notion that one size does not fit all.
To deliver an off the shelf course to our clients would greatly reduce the efficacy of our Turkey training courses.
The following high level overview presents a discussion point when drilling down to the specific needs of our clients.
It is in no way exhaustive and indicative only:
Background - Turkish social, political and economic history
Cross-cultural analysis: the Turkish people, the land, industry/economy
The country's position between south-eastern Europe and south-western Asia
Islam in modern everyday life
The economic & business environment in Turkey
Turkey's position in the world today
Mapping Turkish culture and values in business
Defining Turkish culture and values – neither European nor Middle Eastern
Adherence to the values of Islam in Turkey
Gender issues
Proxemics
Overview of Turkish business management and organisation style
Building business relationships
Doing business the Turkish way
General business etiquette and protocol
Underpinning influences on the behaviour in the work place
Effective communication: verbal and non-verbal, direct and indirect, formal and informal, using humour
Tips on effective virtual communication: email, phone, video conference
Use of international English in the business context
Business in Turkey - task-oriented approach vs. relationship-oriented approach
Spoken word vs. written word
Presenting to a Turkish audience
Giving and receiving feedback
Networking in Turkey: importance of connections
Taboos
Handling disagreements and conflicts
The business meeting
Underpinning values, influences, behaviour and protocol
Scheduling a meeting and confirmation of an appointment
Preparation: what to expect and what they expect
Negotiation tactics
Overcoming objections
Convenient Training Delivery
We are flexible in our training delivery – it comes down to what you need.
Most of our training takes place in traditional face-to-face workshops and training sessions but we also provide 'at desk' coaching, online training and many other options.
workshops
face to face
e-Learning
self-study
simulations & games
mentoring & coaching
Since we have global teams, location is also never an issue. Basically, if we can find you on the map, we can get a trainer to you.
Expert Cultural Trainers
At Commisceo we personally select and interview all our trainers to ensure they meet our (and our clients) high quality standards.
Before we even look at professional qualifications, we make sure that all our trainers match our company culture, ethos and goals.
Once past this stage we look for 4 key strengths:
Mastery of intercultural communication
Insider knowledge of a country
Experience in industry
Enlightening training style
The most important thing to us is that our trainers have the same passion for the intercultural communication as we do and that they have an excellent academic understanding of the topic.
Inspiring Training Style
Ensuring that delegates find the training session engaging and purposeful is essential to us.
Interpretation of learnings back into the business place is key and our training sessions focus greatly on helping individuals to determine how their learning might be applied following the course.
How to Book a Course
To book a course please contact one of the team to discuss your needs, objectives, etc.