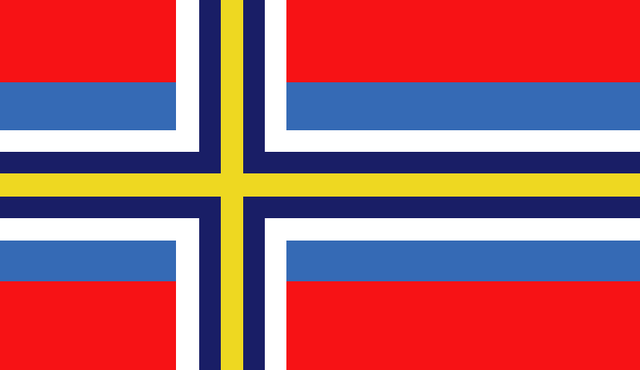 Learn about Scandinavian culture and its impact on work
Discover how to use cultural insights to your advantage
Succeed in doing business with Scandinavians
"By failing to prepare, you are preparing to fail." Benjamin Franklin
Cultural awareness training is in essence about preparation. Our Scandinavia cultural awareness course is designed for anyone doing business in or with Denmark, Norway or Sweden, who wants to be better prepared by learning about the environment they will be working in.
Clients come to us for the same reason - they are looking for the skills and knowledge to help them integrate, communicate and build relationships with their Scandinavian counterparts.
+10 years' experience in designing, developing and delivering top-flight cross-cultural training across the world.
Case Study - Multicultural Team Building

We were approached by a Norwegian company in the natural resources sector. They were facing productivity issues due to the performance of offshore teams; management level had identified poor communication, lack of trust and team spirit within the group as an issue. The multicultural make-up of the teams was identified as a potential flash point.

Our team developed a team building training course with a heavy emphasis on understanding and accepting Norwegian culture as the dominant work culture. This was rolled out to all staff within the company over the course of a year. Our client now uses the training as part of their induction cycle which has dramatically improved working practices, communication and relationships.
Insights into Scandinavian Culture: Courses
The contents of any course will essentially come down to who is needing the training, why, where and how. Content, style and location is client driven.
Areas we tend to work in include:
Management & leadership
Sales
Team building
Expat relocation
Customer service
Once we have been through a needs analysis and understood our client's context and objectives we offer solutions and suggestions not only about content and topics, but also in how we deliver the training and who delivers it.
Our courses offer you the benefits of a bespoke, tailored training combined with robust, well-researched content.
Examples of the topics that form the foundation of all our intercultural training courses include:
Culture & Business - Ideal for Executives, Managers, Team Leaders and HR personnel
Examining how, why and where cross cultural differences impact upon business
Exploring cultural stereotypes and their roots and consequences
Theoretical and practical cross cultural models and examples

Communicating with Scandinavians - Ideal for Executives, Managers, HR personnel, Cross Cultural Teams
Beliefs, cultures, values, ethics, customs and national characters and their manifestations in the business world
Speech and communication styles
How to build productive interpersonal relationships
Communication: verbal and non-verbal
Social etiquette and protocol
Management training and leadership styles
Team building
Decision making and consensus building

Doing Business in Scandinavia - Ideal for business personnel travelling to the region on short term assignments and expatriates
Business: features, traditions and ethics.
Comparative analysis of Scandinavian business practices
Scandinavian business etiquette and protocol
Business entertaining
Negotiation techniques
Making presentations
Sales training

Relocating to Scandinavia - ideal for expatriates
Preparing for the move
What to bring?
Scandinavian perceptions of the British and vice-versa
The family: raising children, education, holidays
Spouse coaching
Public behaviour and etiquette
Food and drink
Transport, shopping and entertainment

Want to mix and match topics? Let us know what you want to learn and we will do the rest.
Anything missing? Don't worry, the topics above are only examples across many courses; if you have something specific or niche you want to cover that won't be an issue.
Flexible Training Delivery
face-to-face
e-Learning
self-study guides
simulations & games
mentoring & coaching

When it comes to the delivery of training, we use the most effective method possible - this might be a traditional face-to-face course for a group of delegates, "outdoor" training on location for a family moving to Stockholm or a one hour webinar for someone needing guidance on negotiating with the Danes.
How we deliver the course comes down to location, budgets, needs, etc. We are able to adapt and blend all manner of learning or delivery styles according to the audience.
Training can be delivered internationally in any location.
World-class Cultural Trainers
All Commisceo trainers are hand picked for their knowledge in 4 key areas:
Expertise in intercultural communication
First-hand knowledge of a country
Experience in industry
Fantastic training style
The trainer you received will be the one best suited for you.
For example, if we are coaching a family moving to Norway then our trainer would be someone who has been through the move themselves and can give first-hand insight. Similarly if a manager needs coaching on how to remotely manage manufacturing staff in Sweden, their coach would be someone who has done it.
Enriching Training Style
We want people to be engaged, to be switched on and to be soaking in information - we don't believe this is possible unless the course is relevant, fun and enriching.
We make sure it is relevant through the time we spend prior to a course making sure we carry out a thorough needs analysis.
We keep it fun by making it all about interactivity, self-exploration and use the appropriate exercises and apply the methods most suitable to meeting your needs.
Our trainers are at the forefront of training and coaching developments and are constantly introducing and using new methods and techniques.
Whether you want a traditional group training course or an elaborate fantasy role-play, we deliver.
Case Study - Creating Harmony After an Acquisition

A British company in the mobile phone industry was acquired by a Swedish company. As part of the purchase some senior Swedish management staff were sent to the UK to ensure smooth integration. This move led to serious issues and a loss of trust between both sides.

We were commissioned with going into the company, understanding the cultural dynamics at work and put forward training measures to help bring about harmony. This led to us designing and developing a workshop series specifically focusing on British-Swedish work practices and how best to develop a team ethic that is broad and inclusive.