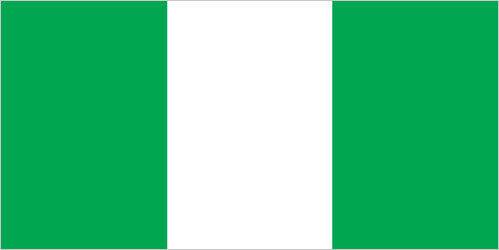 Understanding Nigeria and Nigerians is vital for those doing business in or with the country.
Getting to grips with the culture, appreciating the way people do things and recognising the challenges you may face is what our cultural awareness courses are all about - helping you use cultural insights to get the best out of your business dealings.
Our training courses are tailored to meet the needs and requirements of our clients.
Once we understand who our client is, what skills they need, what insight they will benefit from and where in Nigeria they will be working, we then work with our trainers to mould the course to match the needs of attendees.
Each course is designed to maximise attendees' business success abroad by imparting them with invaluable cultural knowledge that will support the building of interpersonal relationships, promote clear lines of communication and help minimise cross cultural misunderstandings.
Who are our cultural awareness courses for?
Essentially these courses are useful for anyone doing business in or with Nigeria.
If you need to understand the local culture because you are moving there, if you want to understand how to manage locals, if you want to learn how they negotiate or if you simply want to learn about the culture, then this course is for you.
You may be a family, a manager, a business development executive or a business owner. Everyone will benefit from the knowledge the insight.
Case Study - Helping a University Break into Nigeria

Our client is a European university who was looking to enter into an agreement with local players within higher education in Nigeria. Prior to a month-long planned trip to Lagos and other key Nigerian cities we ran a cross-cultural training course to not only help the travelling team understand how to act and behave in Nigeria, but more importantly how the education system works in Nigeria and how they should best present themselves within this context.

The delegates loved our course stating after their trip that it helped them enormously.
What do Nigeria courses cover?
Every course will be different as we tailor course content according to the needs of participants.
Simply put, the course will contain what you're interested in and what we know you need to know about NIgerian culture.
There is a real mix of facts, insights, comparisons, activities and discussions to get attendees involved.
Below are some of the key topics we tend to cover in a 1 day course:
Nigerian Business Culture
History, Language, Economics & Politics
Ethnic, tribal & geographic differences
Social values, customs & traditions
How culture impacts business
Communicating with Nigerians
Building interpersonal relationships
Communication both verbal & non verbal
Social protocol
Doing Business in Nigeria
Nigerian business etiquette
Presenting to a local audience
Negotiation process and business tact
Cross cultural analysis of business practices
Relocating to Nigeria (expat training)
Expatriate group training
Spouse & family training
Pre departure & Post arrival training
Dealing with culture shock
Our cultural awareness courses about Nigeria are delivered by trainers with first-hand experience of living & working in the country.
Courses run on a half day, 1 day or 2 day basis. Customised timescales are also available.