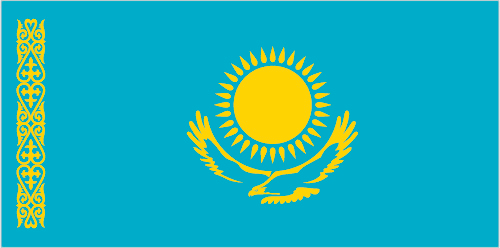 Discover Kazakh culture and how it impacts business
Improve working relationships with Kazakh colleagues or clients
Succeed in achieving business and personal goals
We specialise in cultural awareness training - training for business that helps people understand how to adapt to working in foreign countries through an appreciation of culture.
Using cultural knowledge, people do better business when abroad.
Our cultural awareness training courses on Kazakhstan has been driven by increased foreign involvement in the country. Starting with natural resources, more and more businesses are now looking to the country to establish their business interests.
All our courses are designed and delivered according to our clients' specific needs. Some of the factors we take into consideration include the industry of our client, why they are in Kazakhstan, where in Kazakhstan, who they will be working with, what their objectives are and what they want to leave the training having learnt. From there, we develop a course that is 100% fit for purpose.
Who our courses are for?
Our courses are suitable for anyone who works in or with Kazakhstan.
From managers to sales teams, from families to whole organisations, we are able to deliver content that is relevant and rewarding.
Case Study - Working with Kazakh Colleagues

Our client is a Kazakh company with an office in the UK. It has a lot of Kazakh visitors to the office; some of them were causing tensions and issues with many of the British and European staff who mainly manned the UK office. In short, the Kazakhs were being perceived as rude.

Our job was to improve everyone's knowledge of Kazakh culture to cut out the negative interpretations of their behaviours and actions. We designed and delivered a one-day training course which tackled head-on some of the issues at hand by addressing certain biases held within the team.

The course was a massive success and was repeated for their Kazakh office however this time looking at cultural differences between themselves and Europe and the USA.
What do our Kazakhstan courses cover?
Every country- focused course we provide is 100% bespoke to the client(s).
The following course outline serves as a basic example of what a day course may look like.
Welcome & Overview of Topics
Participant and trainer introductions
Discussion of programme goals and concerns for the assignment period
Culture's Impact on Us
Considering how culture shapes individual's values, beliefs and behaviour
Stereotypes vs. generalisations
Perceptions of Kazakhstan
Living in Kazakhstan
History, Government, Geography, Economy, Customs
Kazakh Values: key values and how they impact behaviour and communication
Social Etiquette: topics of conversation, gestures, body language, eating habits, making friends
Daily life: weekends, education, health care, travel, etc.
Doing Business in Kazakhstan
Management structures and style, hierarchy, time, meetings, teams, women in the workplace
Communication style: use of humour, verbal expressions, e-mail, telephone, presentations
Building relationships, entertaining, service, negotiation, conflict resolution
Culture Shock and Adaptation Strategies
Discussion of culture shock cycle
Development of strategies to successfully manage culture shock
Our cross-cultural courses will provide participants with:
Real insight into Kazakh culture and mentality
The key skills necessary to work cross culturally
A necessary understanding of relevant etiquette/protocol
Knowledge to help maximise their potential when dealing with Kazakhstan