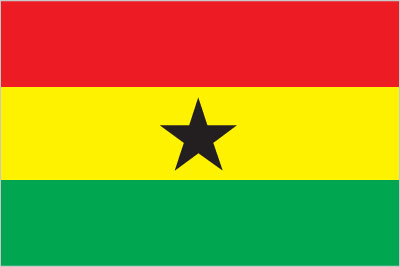 Get to grips with Ghanaian culture
Understand how business works in Ghana
Achieve your goals through insight and understanding
Our Ghanaian cultural awareness course is designed to meet the needs of anyone working in Ghana or with the Ghanaians who needs guidance on how to navigate the culture.
We help a wide variety of clients including:
foreign executives and families moving to Ghana
multicultural teams in Ghana
managers with Ghanaian staff
importers looking to find partnerships
All come to us looking for insider knowledge and understanding that will help them achieve a specific goal, whether that be settling into life in Accra, building relationships and networking, managing people or developing an advertising strategy.
No matter how you might be working with the Ghanaian culture, we can help you.
Insights into Ghanaian Culture: Our Courses
Our courses are not standardised, uniform, off-the-shelf, ready-made solutions.
We do of course have set course outlines for the more basic requests but the vast majority of our clients come to us for one reason - our consultancy and the ability to design something especially for them.
We care about making an impact through our training and as such dedicate time to getting to know our clients, their challenges, objectives and how they would like the training to be delivered.
What works for one business may not be right for another and, as such, the development of course material, selection of trainers, the exercises used and the training style are all built around those needs.
Based on what the majority of clients request, courses on Ghana tend to focus on:
Introduction to Ghanaian social and economic history
How the Ghanaians view foreigners and vice-versa
Differences in beliefs, values, ethics, customs and behaviours
Communication styles
Relationships
Business and social etiquette
Our courses provide attendees with:
Real insight into Ghanaian culture and mentality
The key skills necessary to work cross culturally
A necessary understanding of relevant etiquette/protocol
Knowledge to help maximise their potential when dealing with Ghana
Case Study – Pre-Departure Training
An NGO was sending personnel to Ghana for a 12- month assignment. As none of the team had previously been to West Africa the organisation deemed it prudent to prepare them for what promised to be a challenging trip.
We were commissioned with developing a cultural awareness training course for the team that looked at a number of areas including how to work and deal with people, communication & conflict resolution, religious sensitivities & etiquette. As well as training the team also received "cultural survival packs" which acted as reference guides during their trip.
Versatile Training Delivery
face-to-face training
blended learning
e-Learning & web-based
self-study guides
simulations & games
mentoring & coaching
How a training courses is practically delivered will ultimately come down to what the clients wants, needs or deems suitable.
What works for one client won't work for another so we offer versatility in order to meet all needs. This may be the traditional classroom-style training, a webinar, an online tool or a simple coaching session at someone's desk. We have come up with all manner of training methods and are never afraid to try new ones.

Our trainers are based in Accra as well as internationally meaning we are able to deliver courses pretty much anywhere needed.
Talented Cross-Cultural Trainers
All Commisceo trainers are carefully selected according to stringent benchmarks.
Even before we look at any professional selection criteria we ensure that all our trainers fit with our company culture, our training ethos and our goals.
Once past this stage we look for 4 key strengths:

1. Mastery of intercultural communication
2. Insider knowledge of a country
3. Experience in industry
4. Enlightening training style

The trainer you received will be the one best suited for you.

For example, if we are coaching a family moving to Accra then our trainer would be someone who has been through the move themselves and can give first-hand insight.
Enriching & Engaging Training Style
We want people to leave our courses feeling enriched. We don't believe we can achieve this unless learners are engaged, switched on, positive and soaking in information.
For us, the two most crucial ingredients in any course are relevance and fun.

1. We make sure training is relevant through the time we invest before a course in really understanding what is needed
2. We keep it fun by making it all about interactivity, self-exploration and exercises which keep it challenging

Our trainers are at the forefront of training and coaching developments and are constantly introducing and using new methods and techniques.

Whether you want a traditional group training course or an elaborate fantasy role-play, we deliver.