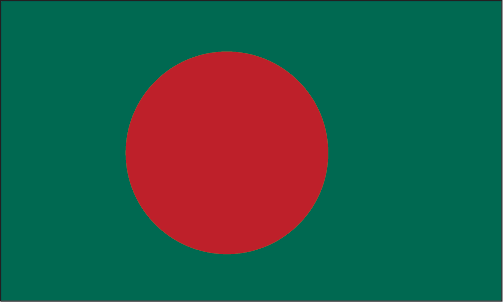 Discover Bangladeshi culture and the way in which it influences business processes
Learn how to read Bangladeshi cultural cues and how to react to them
Ensure you make a good first impression and accelerate your business ventures
We design and deliver training courses on Bangladesh that help professionals navigate the culture.
We help exporters looking for business opportunities in Bangladesh
We help businesses who may have remote offices in Bangladesh
We help companies planning to outsource business operations to Bangladesh
We help managers with responsibility for managing large numbers of Bengali staff
We help team members who work with Bangladeshi counterparts remotely or directly
We help anyone who works in or with Bangladesh!
Whether you are looking to export, relocate or outsource, we are here to help you navigate the Bangladeshi business culture and build positive relationships which help your venture succeed.
With over 10+ years' experience delivering Bangladeshi cultural awareness training you can rest assured that we have the answers you need.
Case Study - Doing Business in Bangladesh

Motivated by the wide use of English in Bangladesh and a year on year positive annual growth rate, our client established an operation within the 'Ready Made Garment' sector in Bangladesh.

We have supported our client with a broad array of training interventions for the past 6 years including but not limited to: remote communication working, negotiation training, supplier relationship management and short term assignment training for staff relocating to Bangladesh.
Bangladeshi Culture Courses
We don't believe that culture can be confined into boxes, and as such neither are our courses.
You won't find off the shelf identikit courses with us. Instead, we offer bespoke training that is custom-made to meet our clients' needs.
We do of course have set course outlines for the more basic requests but the clear majority of our clients come to us for one reason - our consultancy and ability to design courses bespoke to them. We deliver these quality courses by understanding our clients and their requirements.
Through our experience in delivering training courses we have identified some key areas that most businesses want to include in their training course:
# Bangladesh Today
Overview: history, geography, politics, demographics and foreign relations
Bangladesh's modern-day economy and its place in East Asia and the global market
Current situation of Bangladesh's economy and industries
# Doing Business in Bangladesh
Defining Bangladeshi culture and values in business
General guidelines on doing business in Bangladesh
Management structures and styles: attitudes to leadership/ hierarchy, attitude to rules and relationships
Attitude to time, teamwork, decision-making, initiative and responsibility, conflict resolution, etc.
Communication style: use of humour, verbal expressions, direct vs. indirect communication, high vs. low context communication
Preparing for presentations and meetings
Negotiation and conflict resolution
Networking in Bangladesh
Building positive relationships with Bangladeshi counterparts
Entertaining and social etiquette: meeting and greeting, proxemics, topics of conversation, gestures/ body language
Analysing critical incidents and scenarios
The topics above are in no way exhaustive; we deal with many subjects, topics and areas that may not be highlighted above. If you have something specific you want to cover, then we will identify these needs during an initial diagnostic call.
Flexible, Global Training Delivery
All our training courses can be delivered in a number of ways and across most key international locations:
face-to-face workshops
e-Learning & webinars
self-study & guides
simulations & games
mentoring & coaching
How deliver the training will come down to who we are training, where, how and why. From there we work with our clients to find the best solution.
Expert, Attentive Cultural Trainers
The professional background, skills and experience of our trainers is essential and the recruitment process is, as such, a long one.
Our focus lies on a trainer's:
Mastery of intercultural communication
Insider knowledge of a country
Experience in industry and their;
Training style
Enriching Training Style
We want people to leave our courses feeling enriched and fulfilled.
We don't believe this is possible unless we create a course and environment that is positive, engaging, excites and makes you feel open to receiving new information. For us, the most crucial ingredients in any course are relevance, practicality and fun.
Training relevance is ensured through a detailed diagnostic consultation which takes place prior to training development and delivery
We keep it fun through a programme of interactive, self-exploratory and challenging exercises
Essentially however, our methodologies are driven by your preferences and the learning preferences of the attending training delegates and we go to every length to ensure that these preferences are incorporated.
How to Book a Course
We do not hold set courses on set days. To start the process simply contact one of the team with some details about your training needs.
From there we can advise on areas such as topics, training methods, dates, costs, etc as well as get to know you a bit better.