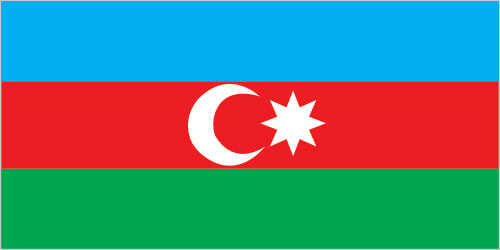 Learn how to do business in Azerbaijan
Negotiate effectively with your Azeri counterparts
Build stronger and more robust relationships with Azeri clients
Our Azerbaijan cultural awareness courses are perfect for anyone working with the country for business, in offshoring projects, negotiating contracts, relocating staff or looking to employ Azerbaijani staff.
How can our training courses help you?
We help a range of clients from charities to diplomats to mineing companies to retailers – our clients work with us as they see the great value in increasing the success of business ventures through cultural understanding.
Whether you are looking to avoid culture shock for relocating staff, maximising the productivity of multicultural teams, exporting or offshoring, we will equip you with the know-how and skills to do so.
Case Study - Educating Educators

We worked with a British university, engaged in a collaboration project with a University in Azerbaijan, to help them gain the communication skills and insights necessary to work effectively with their Azeri counterparts.

On top of this they required insight into the learning and teaching styles employed in Azerbaijan in order to make sure their courses were appropriate for the local market.

The training was delivered in a 'Train the Trainer' format, to enable the staff to roll the training out to future.
Insights into Azeri Culture: Our Courses
We offer bespoke courses, where we create solutions that are built with your needs at their very heart.
We do of course have set course outlines for the more basic requests however our clients choose us for one reason – we care about culture.
Our consultancy skills mean that we work with you to get to know how you would like your training delivered, the topics you want to cover and your desired outcomes.
Our experience in delivering training courses has led us to identify some of the key areas that most clients want to cover as part of their course, some of these are:
What is culture and how does it work?
Establishing a framework
Culture and its implications on the workplace and in international business
Values & behaviour

Introduction to Azerbaijan and Working with Azeris
Introduction to the country and the region
Azerbaijani value systems, attitudes and behaviour
Preconceptions and stereotypes
How they see us and vice versa
Role of religion in Azerbaijani society
Working and communicating with Azerbaijani counterparts
Verbal and non-verbal communication
Direct vs. Indirect communication
High context vs. low context communication
Formal vs. informal communication
Building personal relationships
Getting commitment
Using International English
Checking for understanding
Useful phrases
Business etiquette
Negotiation
Decision making
Business and project planning
Problem solving
Information exchange
Managing and motivating

The topics above are in no way exhaustive; we deal with many subjects, topics and areas that may not be highlighted above.
If you have something specific you want to cover that won't be an issue - just ask.
Convenient Training Delivery
face-to-face
e-Learning
self-study
simulations & games
mentoring & coaching
presentations
The type of training delivery depends upon the client's requirements, we will tailor the deliver style to meet your needs.
If you want one on one training in the office, or remote training via online webinars we can do this for you.
Our commitment to our clients combined with our highly skilled and experienced team means that we can create the type of training you need.
Our trainers are based internationally which means we can deliver training wherever you are.
Distinguished Cultural Trainers
At Commisceo we handpick our trainers to ensure the highest quality delivery of your training course.
The most important thing to us is that our trainers have the same passion for the intercultural communication as we do and that they have an excellent academic understanding of the topic.
Furthermore, we believe that to be able to effectively teach you about a country of culture you must have experienced it first-hand by living and working there, not just visiting.
Additionally, a trainer must bring real life business skills to the table such as management, marketing, sales or knowledge of an industry.
Finally, we only work with trainers that excite and who can create engaging, interactive learning environments.
The trainer chosen for you will have been selected to match your requirements.
For example, if we are coaching a family relocating to Azerbaijan then our trainer would be someone who has been through the move themselves and can give personal understanding.