Saudi Arabia Plans New City to Overcome Cultural Differences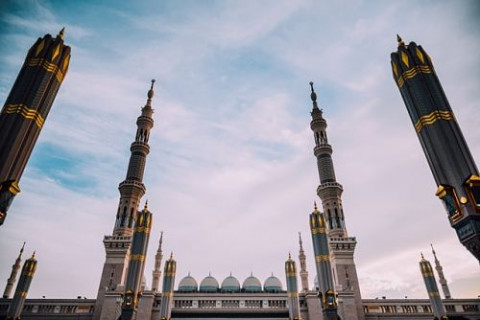 Saudi Arabia has a wealth of strategic opportunities, characterised by a favourable geographical position and an abundance of natural resources.
It has the potential to become the 'next big thing' in the Middle East and to build economic streams which are not oil dependent, as outlined in its ambitious '2030 Vision'.
However, with a culture firmly rooted in one of the strictest interpretations of Islam in the world, Saudi Arabia is keenly aware that it must take giant leaps culturally to entice the foreign investors at the core of this vision.
However, for most Western Expats and international investors, the prospect of living or spending extensive time in Saudi Arabia is, put simply, unappealing.
The rigid laws and enforcement of principles and values which are generally alien to them often renders Saudi Arabia an unattractive option.
---
Saudi Arabia and Sharia Law
The biggest challenge in launching initiatives to entice foreign investors and expatriate workers strongly sits with the Islamic clerics who have supported and facilitated the status quo of House of Saud since the 1740s.
Through a strict interpretation of Islam, and a desire to protect the religion and culture of the Saudi Arabian people, the clerics have made it difficult for the more outward looking political leaders to introduce changes essential to meeting the 2030 vision.
Indeed, the 2030 vision stipulates that:
"The first pillar of our vision is our status as the heart of the Arab and Islamic worlds. We recognize that Allah the Almighty has bestowed on our lands a gift more precious than oil. Our Kingdom is the Land of the Two Holy Mosques, the most sacred sites on earth, and the direction of the Kaaba (Qibla) to which more than a billion Muslims turn at prayer."
---
Neom - Saudi Arabia but not as we know it!
To bridge these differences, the Saudis have devised a genius way to keep all parties happy and to preserve the unique cultural heritage of the Saudi people.
They are planning to build a new cross border city state, called Neom, (meaning 'Future' in Arabic) which will be governed by western, rather than Islamic laws.
Neom will be built in the North Western part of Saudi Arabia, bordering the Red Sea (and Egypt) to the West and Jordan to the North.
Powered entirely by renewable energy, the concept firmly places Neom as one of the most forward-thinking futuristic megacities in the world.
It's planned that Neom will become home to diverse industries such as energy, biotechnology and entertainment.
The entertainment aspect will include international sporting activities and concerts and enable spectators to mix across genders, drink alcohol and to wear clothing of ones' choice.
It's fair to say that the strict segregation between genders, the illegality of alcohol and prescribed dress code are all rules that many talented non-Muslim, Western business expats and investors aren't happy to adhere to.
As such, if Saudi Arabia want to attract the best in their fields (whether male or female) and make a success of this ambitious project, then cultural and religious compromise is critical.
In this respect, the cross-border plans for Neom present an incredible win-win. The clerics will not have jurisdiction over Neom, and neither will they feel compromised by giving to life to a concept which goes against their strong cultural values and Islamic beliefs.
It enables the more change driven political establishment to create something that meets the needs of the people it's hoping to attract while preserving the unique culture of Saudi Arabia and protecting them from an environment which may potentially 'lead them astray' from the righteous path of Islam.
With phase one now nearing completion, negotiations are already taking place to form the contracts and relationships essential to its planned 2025 launch.
---
Doing Business in Saudi Arabia?
If you are doing business in the Kingdom, then why not sign up for our online Saudi Arabia cultural awareness course?
It's packed full of useful insights, information and tips on how to make the best impression possible when visiting the country.
Webinar Training - Alternatively, you might want to consider a live webinar training session; delivered by one of our Saudi Arabia Country and Culture Specialists and customised to meet your specific business or travel needs.
Reading Materials - If it's only reading material that you're after, then we have a diverse library of Saudi Arabia resources, such as our Saudi Arabia Culture Guide, our Saudi Arabia Managment Guide (for business personnel with responsibility for managing Saudi Arabian teams), or our rich, detailed Saudi Arabia Business and Country Report.
---
You might also be interested in the following:
Make a Good Impression when doing Business in Saudi Arabia
Fighting Witchcraft in Saudi Arabia
What does Google Search Data tell us about Saudi Culture?
What's it like to be a Woman in Saudi Arabia?
How do Businesses Negotiate in Saudi Arabia?
---
Photo by
Yasmine Arfaoui
on
Unsplash
---
Related Posts
By accepting you will be accessing a service provided by a third-party external to https://www.commisceo-global.com/