Cross Cultural Management Guide for Ireland
The cultural insights shared below are for managers who want to learn more about the management style and business culture of The Republic of Ireland.
It provides some useful information for managers who are relocating to the country for employment as well as those who may have Irish employees in their global or multicultural teams.
Topics include:
Hierarchy
Leadership style
Approach to Time
Communication style;
Negotiation
---
Being a Manager in Ireland
---
Overall, the management style in Ireland is characterized by a collaborative and relationship-focused approach, with a strong emphasis on employee well-being and a commitment to achieving results. Irish managers are seen as approachable and empathetic, and they work hard to build positive relationships with their employees.
In general, the Irish work hard but they also take time to enjoy life and expect others to do the same.
There are radical differences between entrepreneurial and high-tech companies and those that favour the old traditions.
One might expect these two perspectives to be in constant conflict; however, the Irish seem able to balance them.
A key aspect of management in Ireland is the emphasis on employee well-being.
This is reflected in policies such as flexible work arrangements, health and safety measures, and generous vacation time. Irish managers understand that happy and healthy employees are more productive and engaged, and they prioritize the creation of a positive workplace culture.
While there are certain cultural values and expectations that shape the Irish management style, there is also a great deal of diversity and flexibility within the country's workforce.
As Ireland continues to evolve and adapt to changes in the global economy, it's likely that management style will continue to evolve as well.
---
The Role of a Manager
---
In Ireland, managers are expected to foster an open and communicative work environment, where employees are encouraged to share their ideas, concerns, and feedback.
Employees expect to be consulted on decisions that affect them and the greater good of the organization.
Newcomers to the Irish management style should carefully study the corporate culture of specific companies because they may vary from being hierarchical to rather egalitarian.
Consequently, employees will range from feeling empowered to speak out in the management process, to those who believe it is most important to simply execute the instructions by their leadership.
Employees expect to be praised and complimented for work done well, although they prefer praise be given in private.
The Irish are wary of praise that is not deserved, so be certain that your comments are genuine and specific to the individual performance.
---
Approach to Change
---
Ireland's cultural appetite for change is developing all the time. Ireland is seen to have a medium tolerance for change and risk. It is important for innovations to have a track record or history noting the benefits if they are to be accepted and implemented.
The fear of exposure, and the potential embarrassment that may accompany failure, bring about an aversion to risk and the need to thoroughly examine the potential negative implications.
While in risk-tolerant environments, failure is perceived as a learning process that encourages confidence in future ventures, failure in Ireland causes a long-term loss of confidence by the individual as well as by others.
Because of this attitude, cultural sensitivity is going to be required, especially when conducting group meetings and discussing contributions made by participating individuals.
---
Approach to Time and Priorities
---
Ireland is a moderate time culture meaning they may, at times, be slightly more relaxed about deadlines.
Nevertheless, the expectations of intercultural and global expansion have caused the Irish to adopt relatively strict standards of adhering to schedules.
When working with people from Ireland, it's advisable to reinforce the importance of the agreed-upon deadlines and how that may affect the rest of the organization.
Successful management will depend on the individual's ability to meet deadlines.
---
Decision Making
---
The Irish have a rather democratic approach to hierarchy and do not see marked differences between managers and their subordinates.
While in some large companies, senior-level managers are the key decision-makers, employees' opinions are still sought and considered before a final determination is made.
While collaboration and relationship-building are important, Irish managers are also focused on achieving tangible outcomes and meeting organizational goals.
This means that managers in Ireland are expected to balance the needs of their employees with the demands of the business and to make decisions that benefit both.
---
Boss or Team Player?
---
In Ireland, groups collaborate well together as teams.
Members are generally chosen to participate based on tangible skills or the knowledge base they bring and are equally welcome to contribute to any discussion that may arise.
They are encouraged to generate new ideas that may further the direction of the plan or spawn a new track entirely.
In successful, dynamic teams, all members are valued for their actual and potential contributions, and all are treated with equal respect.
One unique aspect of management in Ireland is the role of unions.
Union membership in Ireland is relatively high, and many companies have collective bargaining agreements with their employees.
This means that managers in Ireland must be skilled at negotiating with union representatives, and they must be knowledgeable about the legal framework surrounding union activity.
However, the relationship between unions and management in Ireland is generally collaborative rather than adversarial, with both sides working together to find mutually beneficial solutions.
---
Communication and Negotiation Styles
---
The Irish business communication style is characterized by an open and collaborative approach, with a strong emphasis on building positive relationships and mutual respect. Irish communicators value directness and honesty, but they also place great importance on maintaining harmony and avoiding conflict.
The Irish tend to use humor and storytelling to build rapport, and they tend to be skilled at reading nonverbal cues and understanding the context of a situation.
Overall, the Irish business communication style prioritizes clear, respectful, and empathetic communication that fosters trust and mutual understanding.
They prefer to offer noncommittal responses such as "maybe".
The Irish generally focus on short-term results and benefits when reaching decisions.
Avoid confrontational behaviour or high-pressure tactics, which can be counterproductive.
Never make exaggerated claims about your products or delivery dates.
The Irish are more impressed by results than promises.
They prefer to do business with people they feel comfortable with, so be prepared to engage in some casual relationship building, such as dinner or drinks at a local pub.
---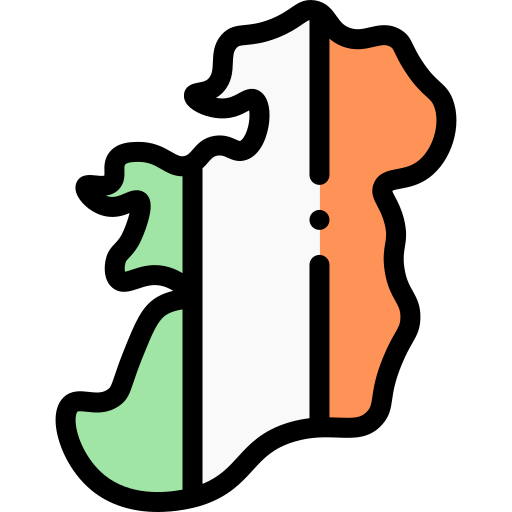 Get Expert Insight into Irish Business Culture
Want to learn more? Then sign-up for a two-hour Ireland cultural awareness webinar with one of our experts.
We can customize the content for you, your team or organization.
---