Blogs for Culture Vultures
Why do Japanese, Chinese, Korean and Thai People Wear Surgical Masks?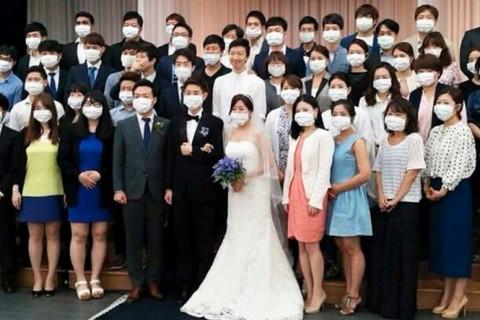 Ever wondered why in some parts of the world people wear masks?
We are often asked by people to travelling to Japan, China, Korea and Thailand why it is so common.
If you hadn't heard of this before then yes, it's true; its a daily thing to see people in these countries wearing surgical masks in public places, even at weddings!
Since the answer as to why has its roots in many factors – cultural, philosophical and environmental, it's impossible to give a single reason.
However, let's have a look at the most significant events and practices that have led to the face mask being such an important part of Asian culture.
---
Global Flu Pandemic
The most important environmental event is attributed to the devastating global flu pandemic of the early 19th century which killed between 20 and 40 million people. Although the pandemic affected most inhabited parts of the world, people living in Japan, Korea and China, in particular, began covering their faces to prevent infection.
---
Great Japan Earthquake of 1923
Shortly after the flu pandemic had ended, Japan fell victim to the Great Japan Earthquake of 1923 which killed over 140,000 people. To this day, the earthquake is considered to be the worst natural disaster to have ever hit Japan.
The tremors caused a 40-foot-high tsunami which swept away thousands of people before giving way to fires, fuelled by the predominantly wooden buildings characterising Tokyo and Yokohama at this time. These fires, in turn, facilitated the appearance of the 'dragon twist, a freak pillar of fire, which killed thousands more. The fires caused the air to become heavy with ash; making breathing difficult for almost a month after the event.
An expatriate manager, living in Japan at the time, described the scene as follows:
"Over everything had settled a thick white dust and through the yellow fog of dust, still in the air, a copper-coloured sun shone upon this silent havoc in sickly reality."
At this point, it was essential that the Japanese wore face masks if they ventured outside of their homes. Breathing was almost impossible without it.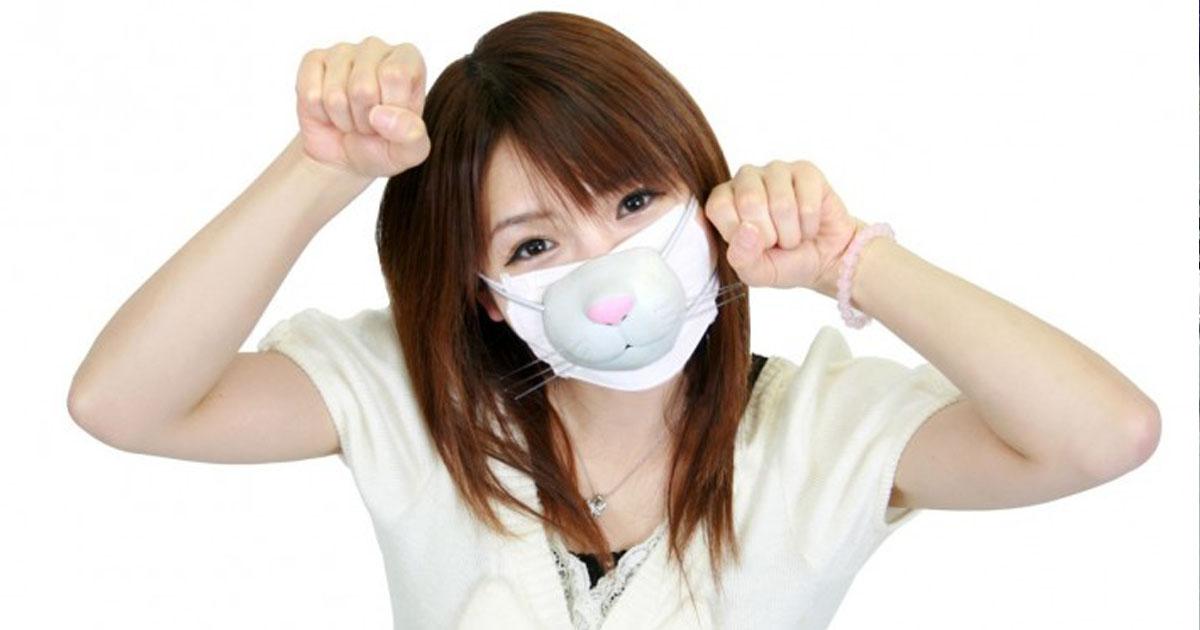 Face masks are so common in Japan that now there is a whole industry around fun, cute and novel face masks!
A trend that is slowly making its way to the West.
---
Health Factors
It's fair to say that the face mark had become an important fixture in Japanese culture by the beginning of the 21st century. As such, the SARS virus of 2002, the Bird Flu epidemic of 2006 and the increased breathing difficulties caused by industrial pollution subsequently consolidated this practice both within Japan, an amongst some of its closest neighbours.
---
Collectivism and Concern for Others
Although the Japanese, Chinese, Koreans and Thai understand that the face mask has minimal efficacy in preventing the spread of disease, (surgeons, for example, wear it to prevent the patient becoming contaminated with their germs rather than the other way around), it has started to be worn, instead, out of consideration for fellow citizens.
The 'group' is an important part of Japanese, Korean, Chinese and Thai culture, and great value is placed on the collective – meaning that the individual may well sacrifice their own happiness or comfort for the good of others. As such, the face mask has evolved into something that people now often wear out of consideration for others to protect them from catching their flu or cold germs.
---
Youth Culture
Amongst the Japanese, Korean, Chinese and Thai youth, it has also become part of the culture to wear face masks and headphones to signify that they wish to be left alone. In fashionable circles, the face mask has become a lucrative fashion accessory which has taken on a life of its own.
They are often sold as designer pieces, decorated with well-known licensed characters and worn by Asian celebrities. They have even made their way into the Western youth culture and are not completely out of place on the tube trains of London or the subway of New York.
---
Spiritual Role
Finally, it's fair to say that the face mask is also recognised as having a spiritual role. The philosophical and cultural practices of Taoism, Shinto and Buddhism, (practiced in part or totally, across Japan, China, Korea and Thailand), stress the importance of breathing techniques as a way of maintaining health and happiness. As such, wearing a face mask helps to ensure the additional cleanliness of the air breathed in.
---
So, with its origins as a functional tool to help protect against disease and to deal with the impact of disaster and pollution, the face mask has since evolved to take on a more iconic expression within the fashion industry.
In the same way that business has come to span cultures, so too has fashion and, it's fair to say, that the influence of Asian youth culture will soon extend more visibly to Western youth.
As such, we can say with certainty that the face mask will be a feature of Asian culture for a long time to come!
---
eLearning / Online Cultural Training
If you want to learn more about the cultures in Japan, China, Korea or Thailand, then why not enrol on our comprehsive eLearning / online cultural training programmes?
Our Japan, China and Thai courses are jam packed with essential cultural information - helping you to put your best foot foward if you are working in the countries or working with Japanese, Thai or Chinese colleagues in multicultural teams.
---
Live Webinar Cultural Training
If you'd prefer a live cultural training webinar with one of our Japan, China, Korea or Thailand culture and country experts then contact our cross cultural training team. Our cultural training webinars are tailored to meet the specific needs of our learners.
If for example, you are an expat relocating to Thailand to take on a management role, then our live webinar session will help you understand the expectations of Thai team members and typical Thai management culture.
---
Looking for Cultural Reading Materials?
If you are only after reading materials, then you're in the right place as we have one of the biggest cultural libraries globally.
For generic cultural information relating to Japan, China, Korea or Thailand , then click the country. Our guides contain essential information relating to key topics such as cultural values, business and social culture, etiquette and taboos.
Related Posts
By accepting you will be accessing a service provided by a third-party external to https://www.commisceo-global.com/