New Emperor Marks New Era for Japan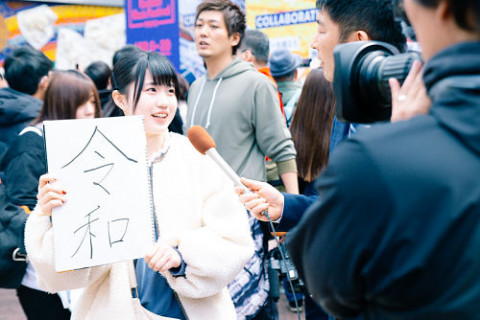 The 1st of May will mark the start of a new era in Japanese history.
Emporer Akihito is making way for his eldest son, Crown Prince Naruhito, in Japan's first imperial abdication in over 200 years.
The reign of Japan's next emperor will be known as the Reiwa era, after the new imperial name - or gengo - was unveiled before an expectant nation this morning.
Japanese public bodies and companies now have a month to incorporate the new name into their documentation, websites and computer systems before Naruhito ascends the Chrysanthemum throne.
The new gengo will also appear on everything from train tickets and software to official documents and calendars.
A direct translation of the new name is tough however the two characters which make the name can be read as "fortunate" or "auspicious", and "peace" or "harmony."
PM Shinzo Abe, stated that the term "symbolises our nation's profound public culture and long tradition".
"Just like amazing plum flowers in full bloom that signal the arrival of spring after bitter cold, each and every Japanese person can hope for the future and make their own flowers blossom. Our nation is facing up to a big turning point, but there are lots of Japanese values that shouldn't fade away. We are very proud of our history, culture and tradition, and this term expresses the Japan of tomorrow, the one we want to build for future generations. That was the most decisive point in making the choice."
The choice of name offers an insight into Japanese culture and the close link between the people and the monarchy.
The royal family are seen as a reflection of Japanese society and are held in extremely high esteem. The lack of any republican movement in Japan further testifies to the bond.
"Japanese life is filled with these combinations of tradition and modernity that some people used to find irritating ... but this insistence on sticking to tradition is what distinguishes Japan from other societies," explains Daniel Sneider, a Japan expert at Stanford University.
---
Image by Dick Tomas Johnson on Flickr (CC BY 2.0)
---
By accepting you will be accessing a service provided by a third-party external to https://www.commisceo-global.com/